The Archbishop welcomes you to anglican focus
Archbishop Phillip Aspinall announces the launch of anglican focus, the Anglican Church Southern Queensland's new online news publication, and welcomes long-term print and brand new readers to the site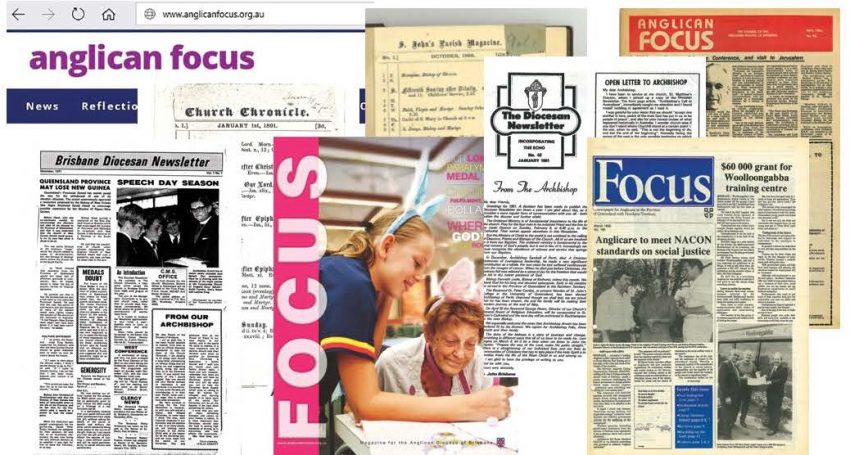 Welcome to anglican focus, the new online news publication of the Anglican Church Southern Queensland.
Readers of our former print magazine with long memories will recall the days, before 2012 when Focus magazine came into existence, when we produced Anglican Focus (and then the renamed Focus) in a newsprint format (from 1986-2012).
In even earlier times, the forerunners to Focus were St. John's Parish Magazine (1886-1890); Church Chronicle (1891-1971); Brisbane Diocesan Newsletter (1971-80) and The Diocesan Newsletter (1981- 86).
The printed edition of Focus and its forerunners have given good service in communicating events and other information throughout the Diocese. However, the changing landscape of media in the digital age provides us with greater opportunity for better and faster communication than we had previously.
The trend towards digital media and away from print is something even our biggest and oldest media organisations are facing. While print media still has its appeal, the new anglican focus is an opportunity to build our readership and enhance the offering to both young and old in our congregations, with more dynamic and interactive content.
This year we have been pondering intergenerational approaches to ministry. Our Provincial Clergy and Lay Conferences focused on faith formation in a digital age. This transition to digital media will increase opportunities to communicate news throughout the length and breadth of the Diocese, to young and old alike.
I encourage readers to subscribe to the fortnightly e-news by clicking on 'Get anglican focus in your inbox' at the top right of this page. The first fortnightly e-news will be sent later in October.
As we move into this new phase, I wish the editorial staff, contributors and readers every blessing.
+ Phillip
Jump to next article