Churchie's John Millman shines in US Open
Churchie old boy overcomes injuries and beats Federer, becoming a new tennis star at the US Open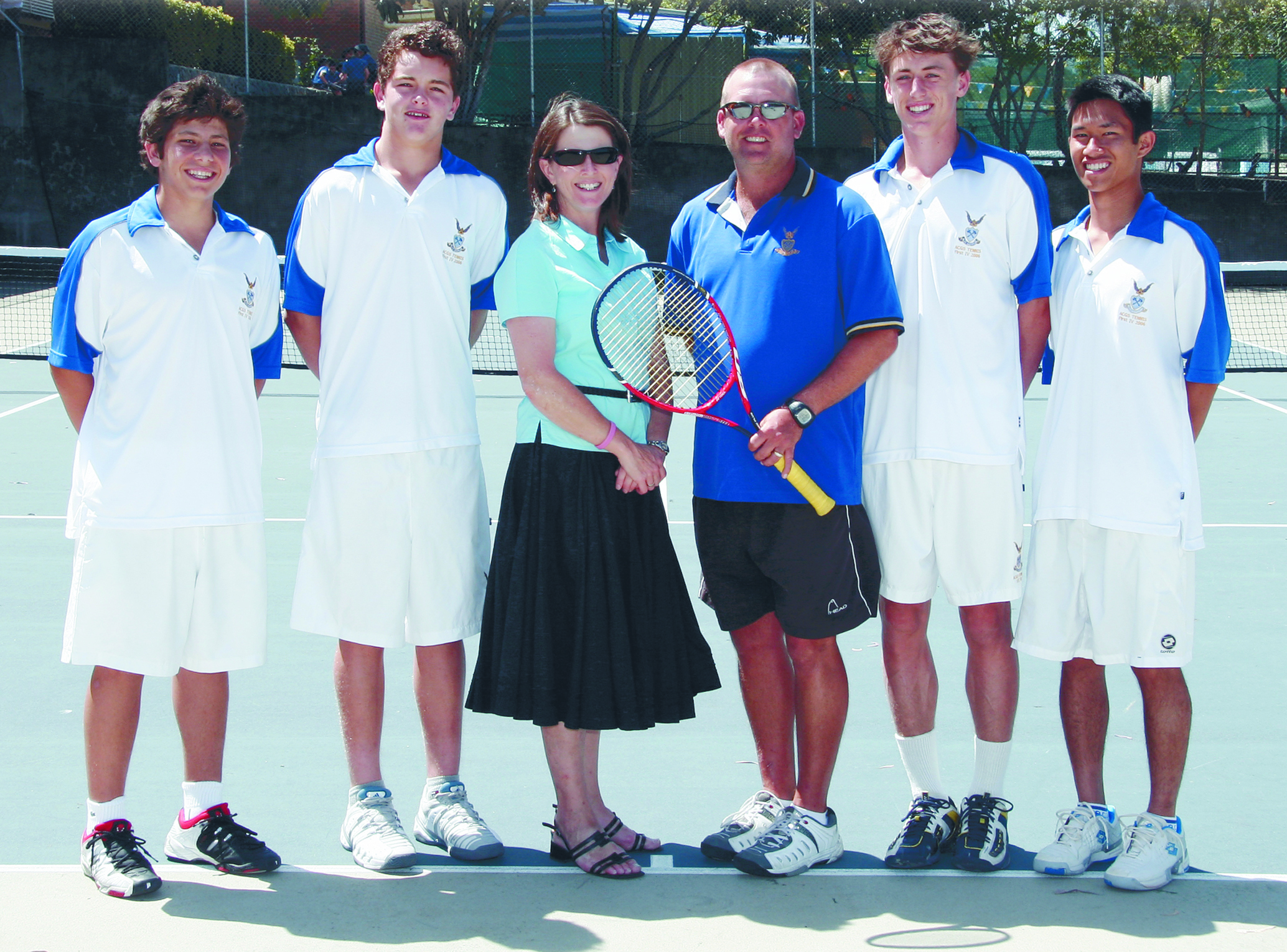 They breed them tough, resilient and determined at Anglican schools. And Churchie old boy John Millman showed those qualities in spades when he claimed the greatest scalp of his tennis career with his shock defeat of tennis great Roger Federer at the US Open in September.
The 29-year-old Brisbane athlete pulled off one of the greatest upsets in tennis history with a four sets defeat in the fourth round in New York – an extraordinary yet incredibly well-deserved triumph over adversity, injury and more than a decade of challenges on the professional tennis circuit.
Despite the unexpected result against the Swiss master, Millman was typically gracious and humble in victory, proclaiming: "I have so much respect for Roger and everything he's done for the game. He's been a hero of mine and today he was definitely not at his best, but I'll take it." Federer, with 20 Grand Slam titles to his credit, was also effusive in returning praise for Millman.
"John is one of those guys on the tour I admire a lot, when I see how he trains [Millman was invited to be Federer's training partner in Switzerland earlier in the year] and the passion he has for the game. I love his intensity," Federer said.
Millman, who zoomed into the world top 50 with the win, has overcome numerous injuries in recent years, including three bouts of surgery.
"It's tough to start all over again a few times, but you do it. And you do all those moments in rehab, you do all of that for something like this.
It all becomes a little bit more rewarding," Millman said.
His stunning victory prompted an outpouring of admiration and respect from his hometown supporters, including Churchie Headmaster Dr Alan Campbell.
"As Churchie tennis captain, John was a highly regarded student leader and he demonstrated a strong work ethic and dedication to his studies and his determined pursuit of a professional tennis career," Dr Campbell said.
"It was clear that John would work tirelessly to achieve professional sporting success. His US Open success is a wonderful realisation of his years of commitment. He is a worthy role model for our young men."
Two days after the Federer victory, Millman was back on the court, duelling with former world number one Novak Djokovic in the quarter final, but lost in straight sets.
Jump to next article