Supporting Christian refugees in Bangkok
The Gap's St Mark's Anglican Church community has been raising funds to help a Christian Pakistani refugee family stuck in Bangkok to find a permanent and safe home – find out more about this refugee family and how you can help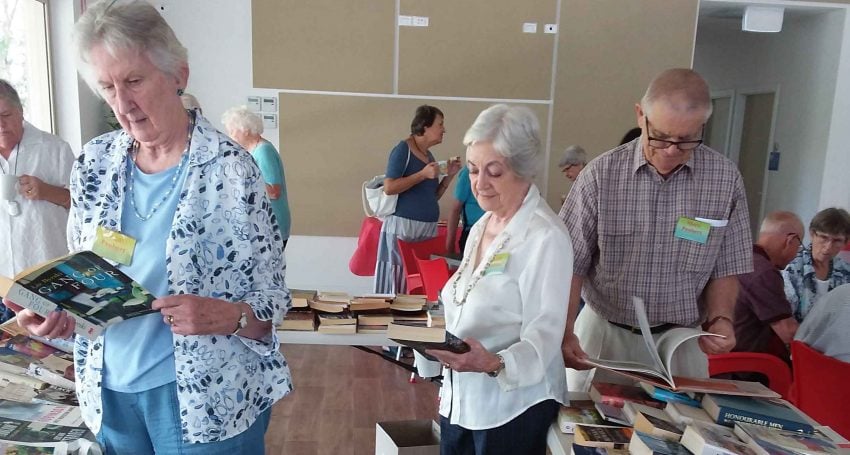 We hear, read and see in the media so many heart-wrenching stories of people fleeing their homelands in search of safety.
It often seems that there are so many demands on our compassion that it can become overwhelming for us to know where to start in helping people in this situation. Can we make a difference anyway?
The longest journey begins with the first step. One of the best ways is to get to know a particular individual or family who are seeking safety and to concentrate on how to help them.
Through community connections, St Mark's Anglican Church, The Gap heard of one particular Christian family who fled Pakistan because of death threats and who sought safety in Bangkok, where they have now lived for six long years. They are desperate to find a country that will accept them permanently and have tried many avenues without success. They are far from alone in this plight, as there are countless Christian Pakistani families in a similar situation in Thailand. Once their visas have expired, they are often unable to renew them. As a result, many of them are in hiding, afraid of being rounded up, put into a detention centre and sent back to their country of origin.
The Pakistani family that our church is assisting, who can't be identified in any way so as to avoid putting them at risk, is being supported by their local Bangkok church while they still wait for a positive outcome. In the meantime, they suffer from stress and hopelessness and their daughter from lack of access to education.
A concerned group of Christians worldwide has come together to work on this case.
There is recent very promising news from Canada where a trustworthy and well-organised Canadian Christian organisation has arranged to link up this refugee family with a church in Ontario. The church is ready and willing to welcome them.
The system operates by using funding offered in advance by individual 'sponsors' for the initial year of the family's residence in Canada. The current situation is extremely hopeful and 75% of the funds required to support them for their first year in Canada has already been promised by international sponsors. Once 100% of the sponsorship funding is reached, the family's application documentation can be submitted to the Canadian government.
The St Mark's community has been following this family's situation and has already contributed to the fund and the family directly through two second-hand book sale fundraisers. This is just one example of what a parish can do to help those seeking safety. Perhaps other parishes in our Diocese would be prepared to help support and help this family – or to help other persecuted Christians in similar circumstances.
If you would like to know more or be part of this endeavour please email Di Norton.
Jump to next article