CAC students sleep out for youth homelessness awareness
Coomera Anglican College is hosting a sleep-out tonight to provide students with an insight into youth homelessness and raise funds for Anglicare's Homeless Youth Appeal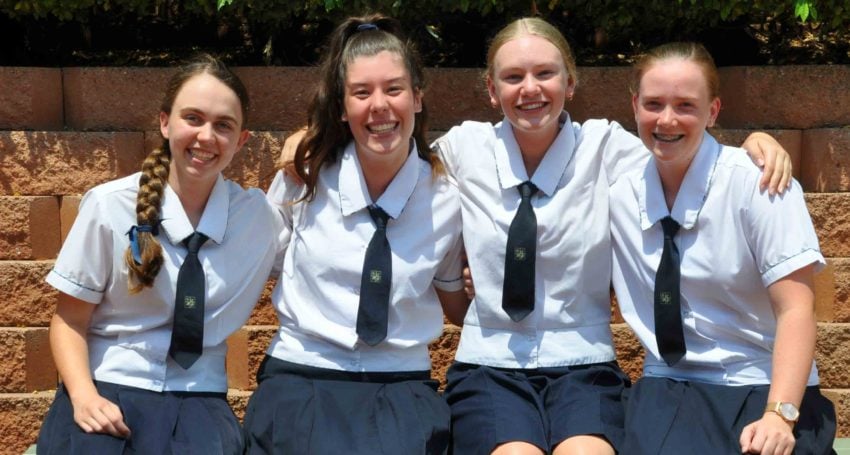 Coomera Anglican College is hosting a sleep-out on the school grounds tonight to provide students with an insight into youth homelessness.
The College initiative will raise funds for the Anglicare Southern Queensland Homeless Youth Appeal.
Year 10 student and President of CAC's Interact Club Caitlin Brims said that the idea stemmed from fellow students in Coomera Anglican College's Interact Club who decided to focus their service-learning project on homelessness this semester.
"As a student-led group, the fact that more than 40 percent of Queensland's homeless are under the age of 25 is a statistic that we found very confronting," Caitlin said.
"The Interact Club have been raising awareness of this issue within the College and inviting our peers to join us for 'A Night in the College', with participating students each contributing $25 towards our fundraising goal of $1,000.
"This is a unique experience for students to not only develop their social awareness on homelessness but also to participate in worship, take part in activities relating to the impacts of homelessness and raise money for this worthy cause."
Anglicare supports a variety of initiatives to combat youth homelessness and help people to build happier and healthier lives off the streets. Their services focus on early intervention for those at the risk of homelessness, crisis accommodation and support and long-term positive housing outcomes.
Coomera Anglican College's 'A Night in the College' will take place at the Junior Secondary Quadrangle from tonight, concluding on Saturday 23 November at 7.00 am.
Students are encouraged to bring a sleeping bag and warm clothes for the sleep-out, while a basic dinner and lights snacks will be provided.
Jump to next article