International success for St Andrew's Anglican College
St Andrew's Anglican College is once again celebrating outstanding student achievements following the Tournament of Minds International Finals, which were recently held in Tasmania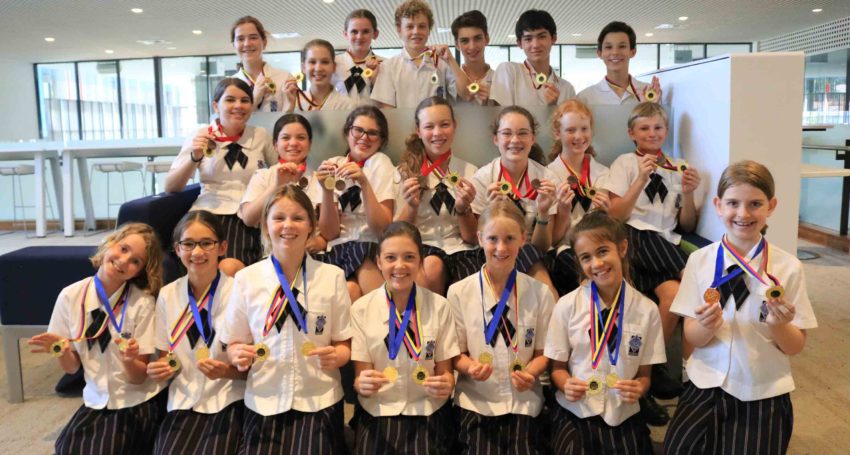 St Andrew's Anglican College is once again celebrating outstanding student achievements following the Tournament of Minds (TOM) International Finals, which were recently held in Tasmania.
Three St Andrew's teams won in the Queensland TOM Championships, which were held at the University of Southern Queensland in September this year, with the teams going on to compete at the Tournament of Minds International Finals held in Hobart in late October.
Students were involved in solving a long-term challenge unique to their discipline and a spontaneous challenge, involving students using creative and critical thinking skills, problem-solving, teamwork and divergent thinking.
The St Andrew's teams performed exceptionally well with the Primary Social Science team placing first and earning the honour of International Champions.
Year 6 student Chloe Bailey said that the TOM International Finals and the event preparation helped improve her teamwork abilities and thinking skills and helped her value hard work.
"Tournament of Minds challenged me in my thinking. It helped me to become a more divergent thinker and to really stretch myself to think 'outside the box'," Chloe said.
"Tournament of Minds enhanced my teamwork, problem solving, collaboration, time management, organisation, leadership, performance, creative and critical thinking skills.
"The highlight for me was being able to go to Tasmania to compete in the International Finals and winning the overall competition.
"It felt incredible and it made me really value hard work, as it paid off for us."
The Secondary Arts team placed second and the Secondary Social Science Team were finalists.
Tournament of Minds is an opportunity for students with a passion for learning and problem solving to enhance their potential and talents with exciting, challenging, collaborative and real-word approaches.
It is a strong and successful program at St Andrew's Anglican College and continues to prepare students to 'challenge the world' and promotes 'thinking for the future.'
Tournament of Minds Coordinator Jillian Green said that she is proud of the participating students and the work they put into the finals.
"We, as a College, were absolutely delighted with the results," Mrs Green said.
"This a truly remarkable achievement and signifies the dedication and hard work the students and coaches put into Tournament of Minds.
"The passion and enthusiasm of all involved have been brilliant and are key to the students' success."
St Andrew's Anglican College equips students for success now and into their futures.
Jump to next article