Tips for teenagers: keeping occupied at home in the school holidays
A Brisbane-based teenager shares his tips, with the help of the ASC's Steve Window, for keeping occupied at home during the school holidays while physical distancing measure are in place: "For the last three years, I have been unable to attend school and rarely leave the house because of a medical condition, so I am an expert at keeping myself occupied at home. I hope these tips help other teenagers, and their mums and dads, keep mentally well while students stay at home in the school holidays to keep people safe"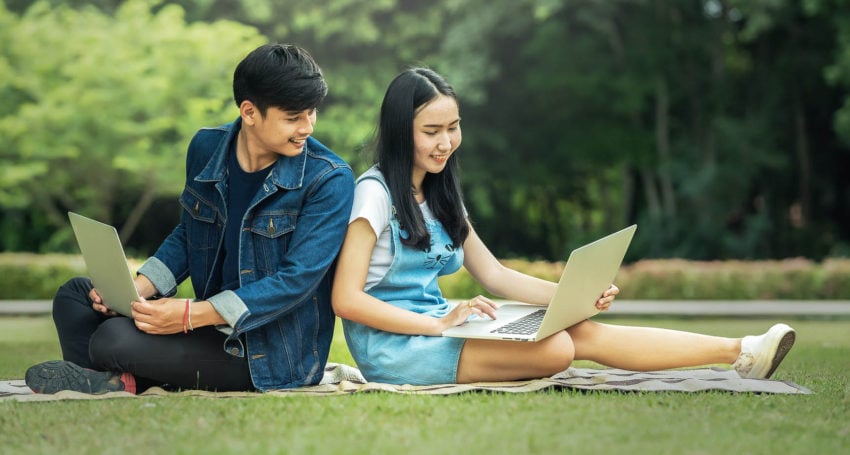 For the last three years, I have been unable to attend school and rarely leave the house because of a medical condition, so I am an expert at keeping myself occupied at home. I hope these tips help other teenagers, and their mums and dads, keep mentally well while students stay at home in the school holidays to keep people safe.
Keeping communication open between yourself and your parents is really important. If you can, try and negotiate more relaxed screen time limits with your parents in the school holidays. If they aren't sure, maybe offer to do some chores or entertain younger siblings in return for some extra screen time. Or, chat to your parents about the kinds of activities that they would be happy for you to spend more time doing online, such as learning a musical instrument, coding or 3D animation skills. Sometimes mums and dads assume that we are just gaming when we are online. Take the time to educate them about our other online activities.
It's also important to be as independent as possible, such as doing your own laundry and washing your own dishes. This will make your parents happy, too. Even though I am unwell, I still do my laundry – I sit down and put my washing on clothes hangers and then hang them inside to dry. Sometimes, I sit down at the dining table and cut up veges for dinner.
I have created the following list of free online activities to help keep teenagers occupied during the school holidays. I have tried to pick teenager-friendly sites, but always check with your mum or dad first. Also, make sure that you keep safe online by following the advice on the eSafetyCommissioner website.
Binge through the list of shows and movies that you have been wanting to watch on streaming services or iView, but set limits with your parents.
Access books in the public domain at no cost, such as on goodreads (I think it's best not to borrow books from friends or libraries at the moment).
Create a reddit account, which allows you to browse and interact with online communities that share your interests.
Online Safety Advocate's Tip: reddit is like everything good and bad of the internet piled into one space. What can go wrong will go wrong with reddit. I recommend it to be used by those 15+.
When staying in touch with friends, consider using Discord rather than Skype, as it is higher quality and has added features, such as a screen sharing option.
Online Safety Advocate's Tip: Rating advice 13+, so take care with Discord. However, nearly everyone has Discord. Private rooms and direct messaging may create an avenue for cyber bullying and unwanted contact. Revisit and set clear rules with your child for blocking, reporting and ignoring messages and most importantly – that they will come to you. Australian eSafety advice for Discord here.
If you want to consume a large amount of streamed content, consider using Twitch.TV.
Online Safety Advocate's Tip: For younger teens you can turn off messages and whispers from unknown persons and turn on age-appropriate content in the privacy and security settings of Twitch.TV. 
Check out QUT eSports who work in partnership with Anglican Schools! The general channel is 15+.
You can even enjoy many of the online school holiday activities that I have listed in the fresh air in your front or back yards, either by yourself or with a family member.
Online Safety Advocate's Tip: Ensure you use each of your child's devices built-in content (age restrictions) and screen time managers. These are located in the settings. A quick summary of the different screen time managers is located here.
There are also lots of offline activities that teenagers can do in the school holidays while we aren't able hang out with friends, such as:
Writing short stories or poems.
Taking up drawing or painting.
Playing card and board games with family members.
Cooking.
Reading books that have been sitting on your shelves.
Organising movie nights at home with family members.
Exercising.
Jump to next article