Canterbury Cathedral's historic 'Harry' bell tolling daily
For the first time in history, Canterbury Cathedral's famous 'Harry' bell has been tolling daily to thank frontline workers and in remembrance of those who pass away each day around the world due to COVID-19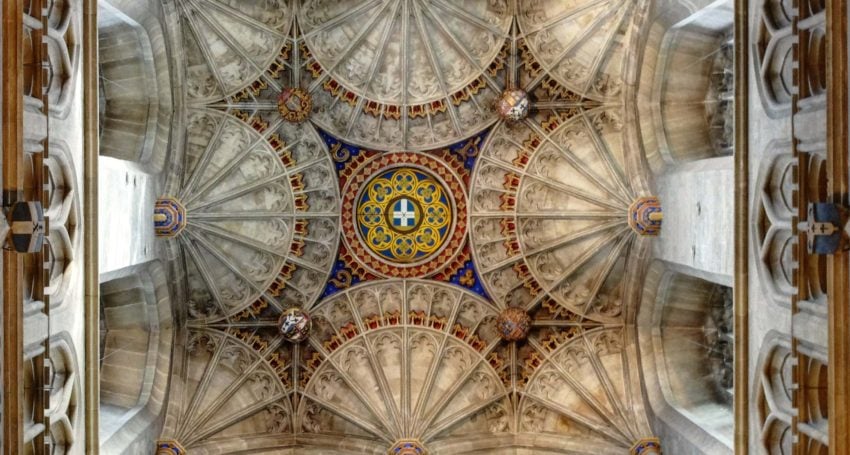 For the first time in history, Canterbury Cathedral's famous 'Harry' bell has been tolling daily since Maundy Thursday to thank frontline workers and in remembrance of those who pass away each day around the world due to COVID-19.
The Dean of Canterbury Cathedral The Very Rev'd Dr Robert Wells said that the bell is being tolled as part of a wider global solidarity movement, as well as in remembrance for those who have passed away.
"Communities around the world have embraced the idea of clapping hands to thank publicly healthcare staff and other frontline workers at this time," Dr Wells said.
"We all know that their vital work is undertaken at great personal risk to themselves.
"The bell of Canterbury Cathedral will lend its voice to this display of gratitude and also mark a moment to pause and remember those who have died."
A cathedral spokesperson added: "It is hoped that the familiar sound of this bell of the 1,400-year-old Cathedral will be a comfort and source of strength for all who hear it; a symbol of continuity, solidarity and reassurance that we will, as a global community, get through this dark time together.
"To this end, the Cathedral is encouraging everyone within earshot to record the tolling of the bell from inside their homes each evening and post it online to share with their friends and families wherever they are."
Harry will continue to toll daily for two minutes at 8 pm until COVID-19 recedes.
It is the first time that the Harry bell has been rung daily in the way.
The bell is being tolled remotely using a timer so that no staff are present within the 1,400-year-old building.
Canterbury Cathedral has over 20 bells. These bells are found at the top of Bell Harry Tower; with five bells in the North West tower for striking the quarters; Great Dunstan, the Cathedral's largest bell at over 3,000 kg, striking the hour; and, 14 bells used for change ringing in the South West tower.
The current Harry bell was cast in 1635 by the Joseph Hatch bell foundry in Ulcombe, Kent, and is named after Prior Henry of Eastry (1285-1333), who donated the original 343 kg bell.
When the central tower was completed at the end of the 15th century, the original smaller bell, previously rung in the North West tower and called 'Bell Harry' after its donor Prior Henry of Eastry was hung on the roof of the central tower, which was thereafter known as 'Bell Harry Tower'.
The tolling of the Harry bell can be heard on Canterbury Cathedral's YouTube channel.
Jump to next article