New guide unpacks Anglican faith
The Anglican Communion's theological education and unity, faith and order teams have published a new study guide for Anglicans titled What do Anglicans Believe?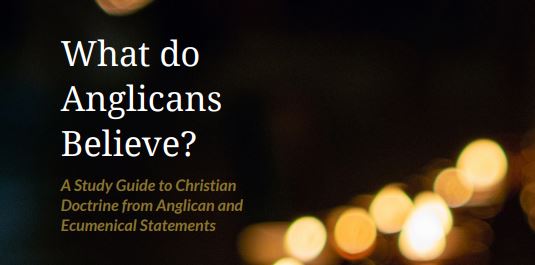 A new international study guide titled What do Anglicans Believe? aims to help theological students around the world discover the core tenets of Christian doctrine that make up Anglican theological identity and draws on both Anglican and ecumenical statements of belief to unpack Anglican beliefs.
The guide presents ecumenical texts and then asks questions to help students consider the practical application of the agreements in the life of their churches and questions how churches live the life Jesus lived through the model of 'seeing, judging, acting'.
The guide's three main sections introduce doctrine in general and relate it to discipleship and mission as a whole, then they look closely at the doctrines of the Nicene Creed, before delving deep into both ecumenical and Anglican perspectives on the doctrine of the Church.
In addition to use in theological colleges, it is envisaged that the study guide will be used by Christians across the world in home groups and study programmes.
The Theological Education in the Anglican Communion (TEAC) team at the Anglican Communion Office in London wrote the guide along with three members of IASCUFO – the Inter-Anglican Standing Commission on Unity Faith and Order.
The Anglican Communion's Director for Theological Education, The Rev'd Dr Stephen Spencer, explained that the study guide builds on dialogue about doctrine that Anglican churches have had with each other and other churches across the world ever since they were formed.
"Over recent decades these conversations have produced a rich and authoritative collection of agreed statements, written by Anglican theologians in partnership with theologians from other churches, to create a broad and rich map of the Christian faith as it has been received and handed on by these churches," he said.
Dame Mary Tanner, formerly WCC Europe President and as Moderator of WCC's Faith and Order Commission, welcomed the new study guide, describing it as an important guide on Christian doctrine.
"[The study] offers such a good, engaging way to help students and clergy become familiar with ecumenical documents, in a way that is relevant for their own lives and local experiences in worship and in mission and to ensure that that work is not forgotten," Dame Tanner said.
Mary Tanner said the study's use of questions to readers will draw them into the subject well.
"It is just what the Faith and Order Commission in my day would have hoped for – receiving the fruits of the [ecumenical] convergence statements in changed lives and in changed, closer relations with others who could also recognise the faith of the church in the documents," she said.
The study guide can be downloaded free of charge in English, French, Spanish and Portuguese from the Anglican Communion website.
First published on anglican taonga on 4 August 2020.
Jump to next article