Birthday parties, sharks and the unsolved mysteries of teenage brothers
Coomera Anglican College Primary students participated in a 'speak off' and public speaking competition recently, with an array of intriguing and eclectic topics covered by the excited, nervous and hard-working students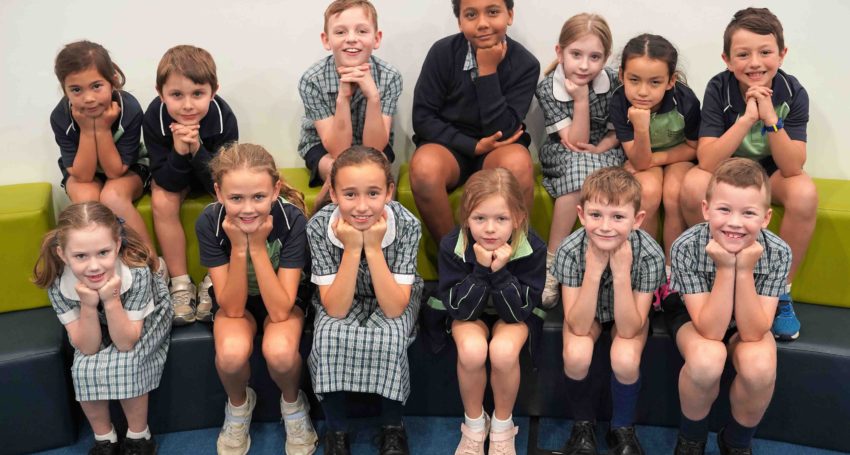 Each year Coomera Anglican College – Primary Campus presents a Public Speaking Competition as a Preparatory to Year 6 College event.
Speaking and listening activities are an integral part of the CAC teaching and learning programme and as such, all children prepare a short personally written speech to their peers.
With age-appropriate expectations and an exciting range of topics that encourage creativity and audience engagement, students take part in a 'speak-off' at the class level to determine who might move through to our final presentation at a Primary Assembly.
The public speaking competition was held in August this year and, of course, this year our finals were live streamed to both classrooms and families!
One of the Year 3 finalists, Grace Coombs, who spoke about the topic of 'Birthday Parties' said, "I was very nervous about speaking because I didn't know if they would like my speech and even when I was up there speaking, I was still nervous. I did practise a lot in front of my family and even in my head and by myself."
Callan McIlroy, also from Year 3, said, "I felt nervous and excited about performing my speech in front of the audience. I practised around six times per week. That is 18 times.  I think all the other students did a wonderful job. I'm so proud that I got this far. My speech was about sharks because that is the name of my football team and I am really interested in sharks, too."
Nardia Ristic, another Year 3 finalist, said, "I was a bit scared when I got up to speak. I was persistent when I practised. I was very excited when I was chosen. I used expression when I spoke and I was calm when I made mistakes and happy with my achievements."
Lola Urech, Year 6 winner of the Public Speaking Competition, said, "When I was called up to the lectern to say my speech for all my peers, I was shaking and extremely nervous. Although I practised every day for about one week, I was worried I would forget everything! I tucked my fears beneath my skin and began entertaining the audience with humour and information. I have a teenage brother in Year 11 and I was intrigued by his behaviour. This led my research about teenagers and the 'Unsolved Mysteries' that they truly are.
Head of Primary, Ms Lisa Kraft said, "We heard stories of space, unicorns, silly sleepovers and talking dogs. What an eclectic and interesting cross section of topics. I was most impressed with the confidence, charisma and preparation that these students displayed, and I congratulate them all on their hard work and practice."
Jump to next article