ABM and The Myanmar Council of Churches ask for prayers for Myanmar
"The Myanmar Council of Churches is calling for the release of the President of Myanmar U Win Myint and State Counsellor Daw Aung San Suu Kyi. It also urges a spirit of reconciliation, and for all to be treated equally. It asks people of all faiths to pray for the peace, development, justice and hopes of all the people of Myanmar"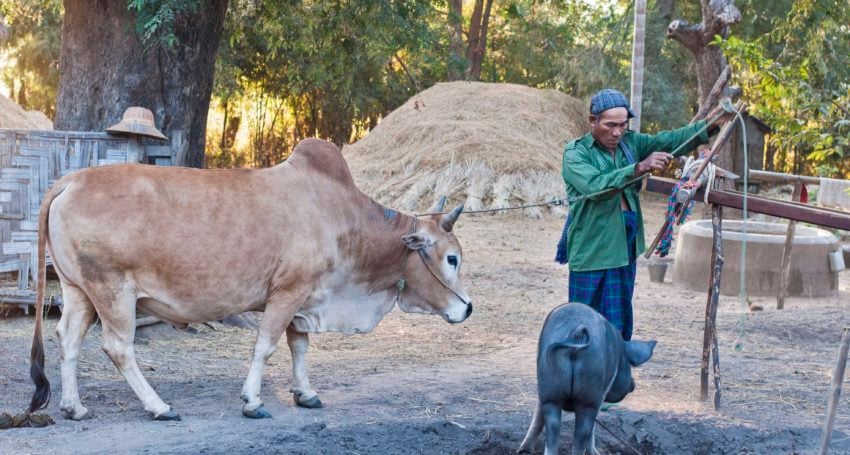 "I was visiting Myanmar, accompanying the Anglican Bishop of Mandalay on a trip into the hills to visit various projects. As we were driving along, the Bishop commented, 'To you these are projects, to us they are life'. This comment stuck with the me, and even now, many years later, the Bishop's words still help me to remember that projects mean people, and can be the very stuff that gives and sustains life."
This story, from an ABM staff member, indicates one small part of what ABM has learned from its partner, the Church of the Province of Myanmar, over the almost 30 years since the partnership began. It has been a mutually productive and highly valued relationship.
Therefore, ABM, along with many others, was extremely saddened and concerned to receive the news on 1 February of a military coup in Myanmar and the declaration of an ongoing state of emergency.
Since then there have been campaigns of civil disobedience, popular demonstrations and disruptions to various communications channels.
ABM has been in frequent contact with the Church in Myanmar during the past days. The Church has repeatedly asked for our prayers.
The Myanmar Council of Churches is calling for the release of the President of Myanmar U Win Myint and State Counsellor Daw Aung San Suu Kyi. It also urges a spirit of reconciliation, and for all to be treated equally. It asks people of all faiths to pray for the peace, development, justice and hopes of all the people of Myanmar.
Please join ABM in praying for the people of Myanmar.
A Prayer for Myanmar 
Give peace in our time, O Lord.
Send your Spirit, O Lord,
To the people of Myanmar,
That no matter what their ethnic background,
Their religion, their job or their status,
Calm heads may prevail
During this time of tension
And peace win the day.
Grant wisdom and insight to the leaders
That they may see the common bond
That makes us all your children
And sisters and brothers to one another.
In order that all that is done be for the common good,
We pray, Lord,
That you set the feet of all to walk the way of respectful and nonviolent dialogue,
And make the hands of all to labour towards constructive cooperation.
We pray especially for Archbishop Stephen
And the bishops and priests of the Church of the Province of Myanmar,
As they guide at this time the people you have given them.
May your Church be a blessing to the people of Myanmar.
All this we ask in the name of your Son,
Jesus Christ, the Prince of Peace,
Who bids us not to be afraid,
And who lives and reigns with you and the Holy Spirit,
One God, world without end. Amen.
You can read about ABM's support of Myanmar through its Community Development Program and Church to Church Program. These projects continue to run amidst the current uncertainties.
Jump to next article