Order of Australia: an honour shared
The Archbishop of Brisbane, The Most Reverend Dr Phillip Aspinall, was today appointed a Companion (AC) of the Order of Australia (General Division) as part of the Queen's Birthday 2021 Honours List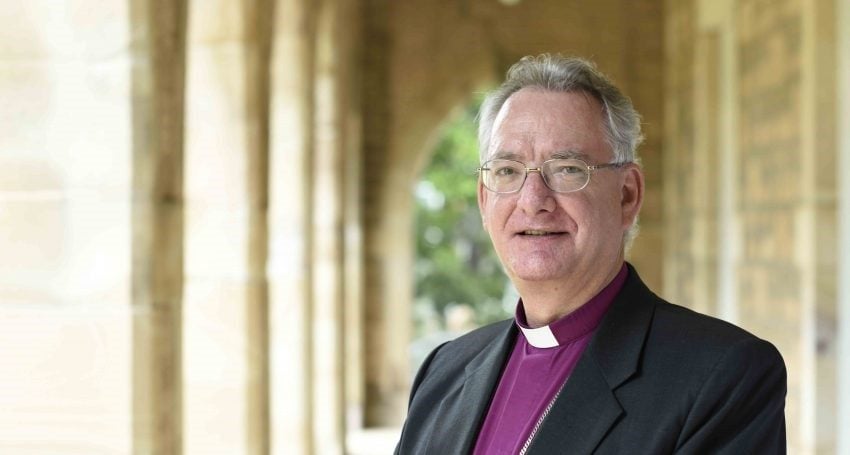 The Archbishop of Brisbane, The Most Reverend Dr Phillip Aspinall, was today appointed a Companion (AC) of the Order of Australia (General Division) as part of the Queen's Birthday 2021 Honours List.
The citation for the honour is: "For eminent service to the Anglican Church of Australia, to the development of ecumenical relationships and professional standards, and through commitment to social justice and welfare."
In accepting the Order of Australia, Archbishop Aspinall acknowledged the tireless work of the many people within the Anglican Church who contribute so much to the common good.
"This is really their honour. Despite our failings, we strive to do good work," Archbishop Aspinall said.
"In these times when there has been some deserved criticism of the Church, it is reassuring to know that so many people of faith give of themselves generously and compassionately to serve others."
"It is my hope that the Church can be there for everyone seeking spiritual guidance and support."
Archbishop Aspinall has been the Archbishop of Brisbane since 2002. From 2005 to 2014 he was Primate of Australia, the highest position within the Anglican Church of Australia.
Within two weeks of being appointed Archbishop of Brisbane, he established an Independent Inquiry into the handling of sex abuse allegations and has encouraged victims to come forward to seek assistance and to enable proper action to be taken.
He has also held numerous other senior roles including Chair of Anglicare Australia, a member of the International Commission for Anglican Orthodox Theological Dialogue and Chair of the national Anglican Ecumenical Relations Commission.
Jump to next article