How to run a church community market
"Whilst our parish's community market provides useful revenue for our ministries, it is much more about engaging our local community and giving our creative people the opportunity to sell their goods," says Pru Haldane from All Saints', Chermside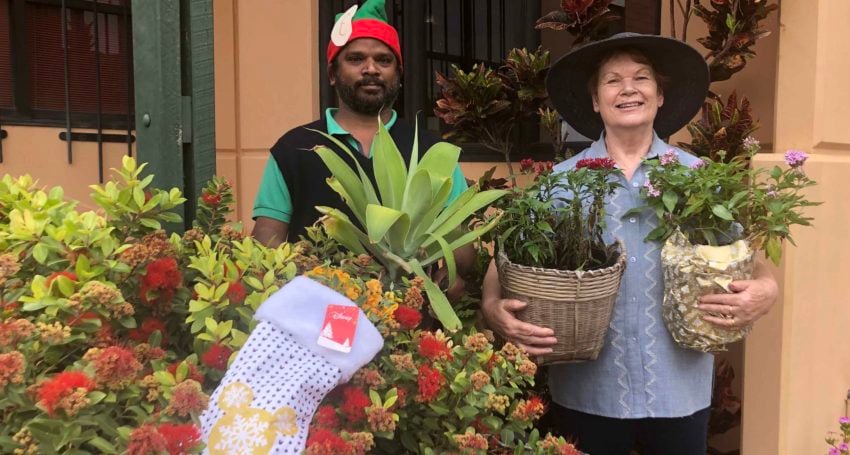 Our parish's annual Christmas Market, to be held on Saturday 20 November this year, is a joyous and busy day for our parish. Whilst our parish's community market provides useful revenue for our ministries, it is much more about engaging our local community and giving our creative people the opportunity to sell their goods. There is an increasing number of artisans in our church and the wider community who love the opportunity to showcase and sell their creations.
Our choir sings Christmas carols during the afternoon, which really adds to the sense that Christmas is just around the corner, especially for visitors.
We advertise the market months before the day and offer stall tables for hire to the wider community. This way we end up with a wide range of goods for sale, including the expected Christmas crafts, as well as a wide range of extraordinary and unique craft items, freshly-baked goodies, preserves, beauty products, jewellery and much more. We claim to have the largest giant plant stall in our Diocese, which is very popular! And, of course, we have refreshments for sale.
The Parish of Chermside is in a very busy metropolitan area, so we have a lot of interaction with the local community through our ongoing food pantry and soup kitchen. Our market day is a special occasion when the wider community can come and see the parish in action and buy very reasonably priced quality items and just enjoy the atmosphere.
This year we are also offering an online marketplace for some of our artisans in the period running up to market day (check out the parish website and Facebook page to see the catalogue). The additional online option is a backup in the case there is a COVID-19 lockdown in November.
Top 10 tips for running a successful community market:
Keep your stall table hire pricing reasonable.
Look at your space and calculate a stall table layout that provides plenty of room for everyone, as many marketers bring a lot of items to sell.
Ensure you leave additional space for last minute additions from the parish.
If possible, supply the tables and let your hirers know exactly how much space they have.
Use an online booking site (we use trybooking.com) so that stall tables can be booked and paid for prior to the market – that way you don't have to handle money or chase up payments. It also lets you know exactly how many are booked and enables you to record hirer details so that you can keep in touch with them year after year and build relationship with them.
Advertise the booking site widely in order to reach as many local artisans as possible.
Offer an online option (via a catalogue) in the case of a COVID-19 lockdown or stormy weather.
Run your market for a partial day only. There are only a couple of peak sale hours, so plan for four or five hours at most. If people know it is only going to run for four hours, they will come then and save you waiting around for those last few sales.
Provide good refreshments for sale, including morning/afternoon teas, a sausage sizzle, drinks, etc.
Ensure that any workplace health and safety and volunteer requirements are complied with.
Jump to next article