Home Stretch Queensland: a safe bridge to adulthood
"Queensland is one of only two Australian states that hasn't yet made a commitment to extend the option of care and support for young people in state care up to the age of 21 years," say Anglicare Southern Queensland's Leanne Wood and Madison Rath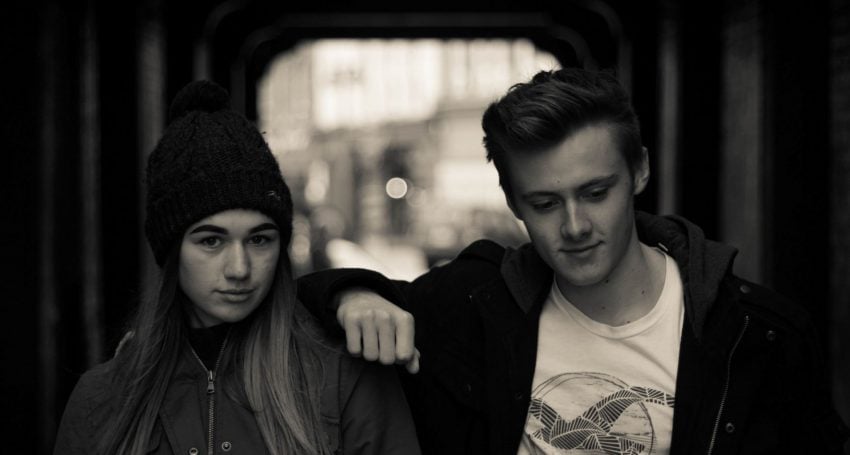 Imagine you're walking across a rickety bridge — the road below your feet insecure, gaps between the beams and the supports below pulled away.
There's no certainty you'll get to the other side safely, but you have no choice but to take that road. How does it feel?
It must be terrifying.
The young people that Madison Rath (an Anglicare Intensive Foster & Kinship Care Practitioner) works with start to walk that rickety bridge to adulthood well before they have to leave state care at 18 or 19.
Turning 18 should be an exciting milestone, but our young people see that birthday as the point when their supports will start to fall away, and the road ahead becomes more and more uncertain.
It can mean having no guarantee of a roof over their heads, food on the table, or chance at an education.
Queensland is one of only two Australian states that hasn't yet made a commitment to extend the option of care and support for young people in state care up to the age of 21 years.
State care in Queensland finishes at 19 years for children in foster or kinship care and, paradoxically, at 18 years for the even more vulnerable and growing number of children in residential placements, for whom safe networks of support often can't be found.
Yet more than 40 per cent of 20 to 24 year olds and 17 per cent of 25 to 29 year olds still live with their parents.
So why do we expect young people coming out of care to "have it together" when, as a community, we're willing to keep supporting other young people as they grow into adulthood?
Care-leaver, Aron, is one of the luckier ones, knowing that a supportive foster family was behind him when he took those first steps into adulthood.
"I recognise that I'm lucky compared to others who are in youth residential situations," Aron says.
"My foster family really helped shaped me to be the person I am today, and I know I have a safe place to return to if moving out on my own doesn't work out straight away."
That stable base gave Aron the resilience and the security to navigate the challenges of independence after he turned 18.
"If I was to give a piece of advice to other teens about to turn 18, I'd let them know that it's going to be hard, especially the first year, and you need to be prepared," Aron says.
"You need to take the jobs you're offered and just do what you can with what you've got — to get experience.
"It's not going to be hard forever, and I've found that you grow and change along the way."
For other young people, however, who enter adulthood without the option of extended care and support, it might indeed be "hard forever".
Half of the young people leaving the state care system at 18 years will experience poverty, homeless, incarceration or early parenthood within the first 12 months of leaving care; and their chance of a satisfying and productive future is seriously undermined.
We know, however, based on compelling international evidence that when the option of care is continued to the age of 21, education participation doubles and homelessness rates are halved.
In Australia, several studies by Deloitte Access Economics have shown that spending one dollar on extended care will reap more than three times that in savings later on, by helping to keep young people out of the welfare system when they become adults.
It's a simple concept.
When vulnerable young people aren't rushed into independence, and their bridge to adulthood is strong and well-supported, they have the chance to flourish as adults.
The alternative is just surviving, rather than thriving.
The Queensland Home Stretch campaign has been running for two years, with 14 major care providers and peak bodies across the state involved in advocacy to the Queensland Government for extended care and support.
"We understand that COVID-19 is stretching the Government's budget," says Tammy Lloyd, Anglicare Children & Families Group Manager, "but this isn't a new need, nor a new group requiring support.
"The Queensland Government is a de facto parent for these young people.
"The Government has a parental responsibility to ensure they have the same level of security and support that most other young Queenslanders have as they transition to adulthood.
"After all, this is the earliest intervention we can do — stopping the intergenerational cycle of disadvantage in its tracks so there are fewer children in state care in the future."
How you and your parish or ministry can get involved and support our young people:
Jump to next article