International Day of Peace: End Racism. Build Peace
"What I want to say is that any person who risks their life to seek safety is the same. Whether people come here via a United Nations refugee camp or arrive by either boat or plane to apply for asylum, we all have one thing in common – that is the need to find a safe place to live in freedom," says Bishop Daniel Abot, as the International Day of Peace approaches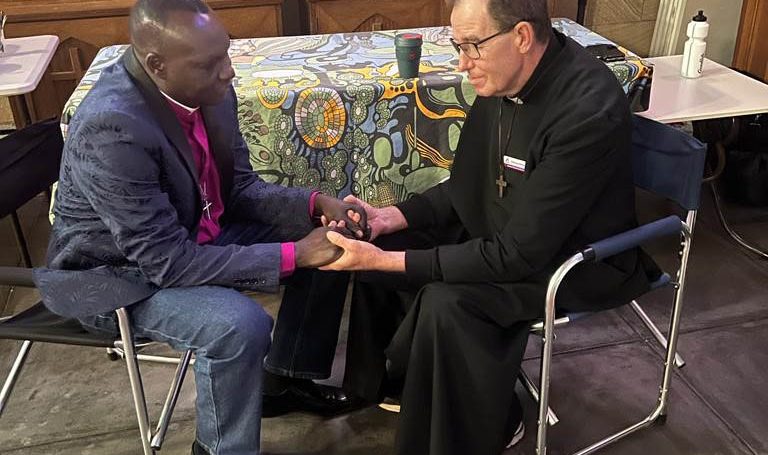 I met with Fr Nicholas on Saturday at the Cathedral to pray with him at his "Hunger for Hope" vigil. After I prayed with him, I immediately called the anglican focus editor, Michelle, because I really wanted to write about how moved I am by his willingness to pray and fast for nine days straight – for people like me.
I came here 20 years ago after fleeing a civil war, in what is now South Sudan, by foot as a young child. I spent 15 years in a refugee camp where I was granted refugee status.
What I want to say is that any person who risks their life to seek safety is the same. Whether people come here via a United Nations refugee camp or arrive by either boat or plane to apply for asylum, we all have one thing in common – that is the need to find a safe place to live in freedom.
It seems apparent to me, that people seeking asylum are more likely to experience racism when arriving by boat, compared to those coming by plane or from refugee camps (like I did). I don't understand why.
We are all the same. We all seek the same thing – safety, freedom and peace. And, we all want to contribute – absolutely. For us to be able to contribute, however, we need to feel safe here and this includes living our lives free of racism.
Editor's note: The theme for this year's International Day Of Peace is "End Racism. Build Peace". Professor Megan Davis will deliver this year's lecture in St John's Cathedral on Wednesday 21 September 2022. Register online via EventBrite.
Jump to next article