Anglicare supporting women and youth experiencing homelessness this Christmas
While most of us will be spending Christmas at home with our loved ones, Anglicare Southern Queensland will be supporting the many women and youth facing the loneliness and insecurity of homelessness. Currently, there are almost 10,000 women experiencing homelessness in Queensland, with around 40 per cent of these are under the age of 25, just like Cherice, a former Anglicare Southern Queensland client, who is now a surgical nurse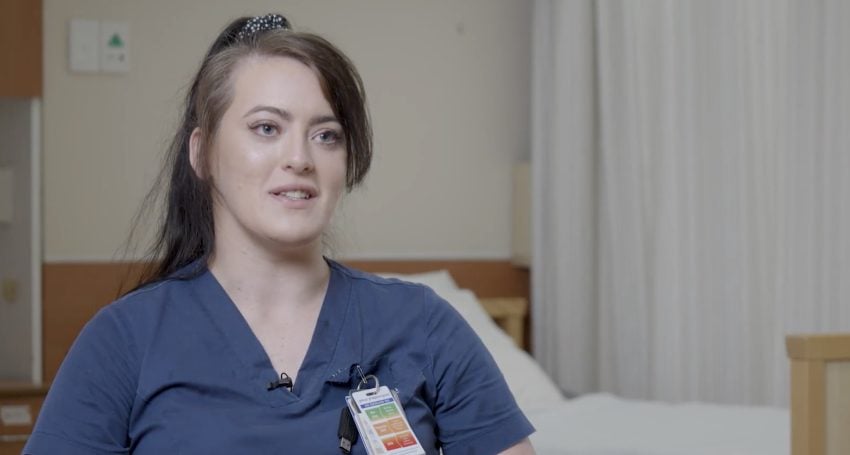 While most of us will be spending Christmas at home with our loved ones, Anglicare Southern Queensland will be supporting the many women and youth facing the loneliness and insecurity of homelessness.
Currently, there are almost 10,000 women experiencing homelessness in Queensland, with statistics showing that around 40 per cent of those are under the age of 25, just like Cherice, a former Anglicare Southern Queensland client.
When Cherice was 16, she was forced out of her home. At the time, Cherice was working two jobs while studying and was unable to afford rent.
"It was very daunting. I remember feeling scared and unsure," Cherice  said.
Cherice connected with Anglicare Southern Queensland's homelessness services where she was provided with emergency accommodation, as well as 24-hour access to youth workers who equipped her with practical skills and emotional support.
"At times I didn't know whether I'd get through it. But, with some help from the team at Anglicare Southern Queensland, I just kept putting one foot in front of the other…I didn't feel like another statistic, I felt like an actual person," she said.
Through the help of Anglicare Southern Queensland's services, Cherice completed her studies and eventually transitioned into independent accommodation. Nine years on, Cherice is now a surgical nurse, helping others in need.
In the last year, Anglicare Southern Queensland received almost 1,000 enquiries from women and youth who are, or are at risk of, experiencing homelessness. As enquiries continue to increase year on year, there just are not enough beds and support services available to keep up with the demand.
Anglicare Southern Queensland's Manager of Homelessness Services, Rees Maddren, explained that homelessness support services are stretched beyond limits, across the sector.
"Homelessness can happen to anyone, especially in the current climate where rentals are so high. People who have never experienced homelessness are going through that," Mr Maddren said.
"We receive hundreds of enquiries from women and young people needing accommodation and support, but the number of people who are experiencing homelessness, far outweighs the number of beds and support that are available."
This Christmas, Anglicare Southern Queensland is appealing for donations from the community. These donations are essential in providing those in need with a bed, counselling and other support services that reinforce their talents, interests, and choices to set them up for a successful future.
"The work we do is vital and even though homelessness, especially with women, isn't always seen, there isn't enough funding to help everyone who is experiencing homelessness," Mr Maddren said.
To donate to Anglicare Southern Queensland's Christmas appeal or to find out more, visit the Anglicare Southern Queensland website.
Cherice's story
"I became homeless after a family breakdown. I was forced out of my father's house and my mother was in prison. Although I was working two jobs, I still didn't have enough money to cover the rent at my mother's unit, so I ended up homeless and needing support.''
"It was very daunting, I was scared, I was unsure."
A youth worker at school eventually set Cherice up with Anglicare Southern Queensland's homelessness services.
"I was finally safe. I had a roof over my head and that's all that I needed. I was going day by day and the staff really supported my decisions."
"I now live in a small, two-bedroom unit. I am very independent and love living by myself. I'm working as a surgical nurse in my graduate year at a major Brisbane hospital and I'm really loving life. I am very content.'
"I didn't let being homeless define me. It was the simple things with my experience with Anglicare – if I was feeling sad, angry, or vulnerable, I could go up to the office and just sit there. We didn't even have to talk. Those things meant more to me than anything. I didn't feel like another statistic, I felt like an actual person.'
"I wouldn't be where I am today without Anglicare. Without their support and guidance, I wouldn't have had the opportunity to study, to buy a car, to get braces, to have my own unit – all of the things that I wanted to do but couldn't without their support.''
Anglicare Southern Queensland offers a range of programs to support women and young people experiencing homelessness. Services are focused on early intervention of those at risk of homelessness, crisis accommodation and support for clients to obtain long-term housing. In addition, Anglicare Southern Queensland supports clients to increase their living skills and achieve their goals through a case-planned process.
Jump to next article