How Bob ditched the Olympics to marry Nettie, the love of his life
For both Bob and Nettie McMurray, who have been married since 1956, Valentine's Day is all about spending quality time with one another. Nettie is a resident of Anglicare Southern Queensland's Abri Residential Aged Care home in Southport where she has been living for the past 15 months, and Bob regularly visits his wife around midday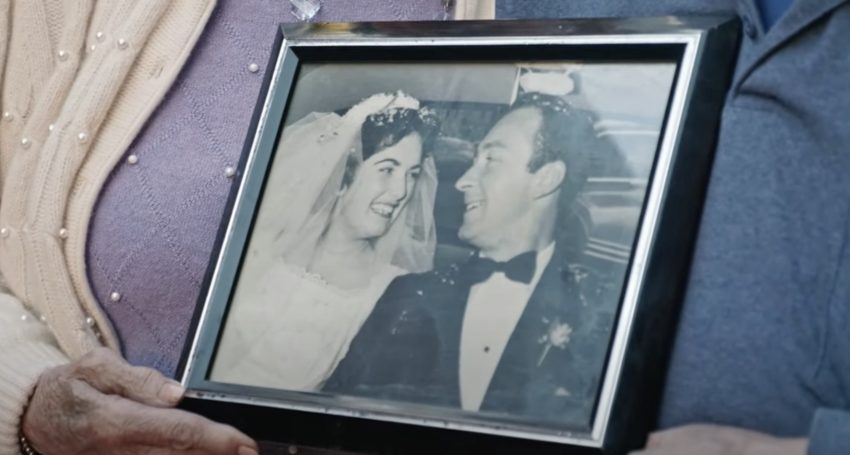 Tomorrow is Valentine's Day, which is a very special day for couples around the world.
For both Bob and Nettie McMurray, who have been married for the past 66 years, Valentine's Day is all about spending quality time with one another. Nettie is a resident living at Anglicare Southern Queensland's Abri Residential Aged Care home in Southport and has been there for the past 15 months and Bob regularly visits his wife around midday.
Bob was an apprentice butcher and Nettie worked in the chemist only two doors away from each other in the Melbourne CBD. This was where they both grew up. They met, fell in love, and vowed to stick together through sickness and in health.
Together they have a couple of children and seven great-grandchildren and have spent many happy years together in their family home.
In 1956 Bob qualified in the shooting team in the Summer Olympics held in Melbourne, known as the Games of the XVI Olympiad. Even though this was a huge achievement to have qualified, Bob wasn't at all interested and instead just wanted to get married to Nettie. So they did.
"When we got married in 1956, the Olympic Games were on in Melbourne and I was chosen for the shooting team as I was a member at the local rifle club, but we decided to get married," Bob said.
"'I said, you can scratch my name off the team.'
"They said, 'but this is the Olympics.' Well, I was brought up on a farm. We didn't have time for running and jumping over hurdles.
"The Olympics didn't mean much to me. They said, 'what are you doing?'
"I said, 'we're getting married.'"
Bob and Nettie had only gone on a few dates, but they knew straight away they were the perfect match. In 1952 Bob was called up to do National Service for six months.
After spending most of their life in Melbourne, Bob retired in 1991 after spending 35 years as a meat inspector and it wasn't until 2003 that they moved to the Gold Coast to be in the warmer climate.
"We haven't regretted it. It has been wonderful," Bob said.
"I like being here at Abri and I enjoy it," Nettie said.
Bob is full of praise for the wonderful care and support his wife receives at Anglicare Southern Queensland's Abri Residential Aged Care Home.
"The staff have treated her like family. The support she has received has been fantastic," he said.
When it comes to talking about love, Bob smiles and looks at Nettie and says, "this lady has been such a sweet lady."
"I doubt whether we've had a proper argument in 66 years. She is easy to live with and is a really good mum who takes great care of the kids."
Bob plans to spend tomorrow with his wife at Abri.
Happy Valentine's Day to Bob and Nettie!
You can watch their inspiring video on YouTube.
Jump to next article