Diocese engages with palliative care and euthanasia debate
The Anglican Church Southern Queensland advocates for more funding and resources for palliative care through the Queensland Health Palliative Care Services Review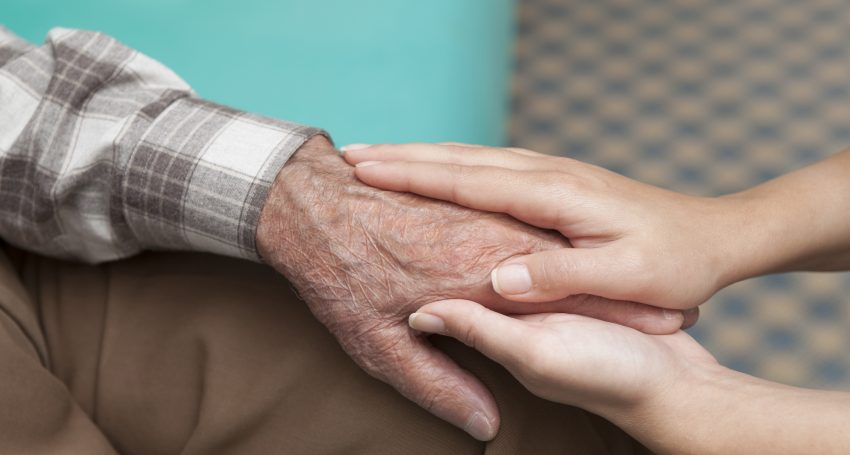 The Anglican Church Southern Queensland (ACSQ), through its Social Responsibilities Committee (SRC), is actively advocating for more funding and resources for palliative care in Queensland.
The SRC made a submission in August to the Queensland Health Palliative Care Services Review, which issued a community consultation paper with the objective of developing an informed and strategic approach for future palliative care services arrangements within its hospitals and non-government service providers.
The submission draws information and input from Anglicare Southern Queensland – in particular its knowledge and experience in being a leading provider of aged care and community outreach services, including palliative care – as well as the Diocese's hospital and prison chaplaincy services.
The need for palliative care is projected to grow significantly over the next five to 10 years due to the ageing Australian (and Queensland) population and the associated increase in chronic diseases, such as heart disease, diabetes, dementia and cancer.
The SRC submission argues that the availability of, and access to, palliative care is not meeting community needs in Queensland. It is estimated that 80 percent of people who die in Queensland would benefit from palliative care.
"The option of a 'good death' should be available for all Queenslanders irrespective of their status and regardless of age, geographical location, citizenship status and sexual orientation or criminal background," says the submission.
The SRC strongly advocates that spiritual care should be an integral part of palliative care with the approach including the offer of spiritual assessment for patients with appropriately trained staff.
"Palliative care should be holistic, integrating physical, social, psychological, spiritual and cultural aspects of care – across all areas of end-of-life care: hospitals, community, residential aged care and hospices. There is also a requirement for a range of options that also cater for the fact that while the majority of palliative care patients are aged over 65, there are significant numbers of young and middle-aged people requiring these services," says the submission.
Anglican Church Southern Queensland (ACSQ) also provides and funds its own hospital chaplaincy service with over 70 Anglican volunteers providing pastoral and spiritual care to patients in hospitals in its area of operation.
Hospital chaplains minister to more than 15,000 patients and family members each and every year (in a vast variety of health settings and to patients in varying degrees of health) – to those who have requested the presence of a chaplain. Anglican chaplains are also available in most correctional centres in Queensland.
Chaplains provide comfort, guidance and reassurance to patients at end-of-life (EOL) when they are vulnerable and in their greatest hour of need. Some hospital chaplains can individually attend to more than 100 EOL patients in a year, including supporting them through to their final moments of passing.
Across both Anglicare and ACSQ's chaplaincy services, the Diocese provides a range of palliative care services and support to over 600 people every year.
The issue of palliative care and euthanasia (also called 'assisted dying') is likely to be more prominent in public debate over the next 12 months, following the announcement on September 1 by Premier Annastascia Palaszczuk that the state government will hold a parliamentary inquiry into both issues.
The SRC and ASCQ will be active participants in the next stage of the review.
Victoria is the only Australian state or territory where euthanasia is legal, with laws passed last year becoming effective in 2019.
Jump to next article