Injured Filippino seafarer marries and graduates university
A Filippino seafarer, who was assisted by Mission to Seafarers (MTS) Brisbane marries and graduates university to become a school teacher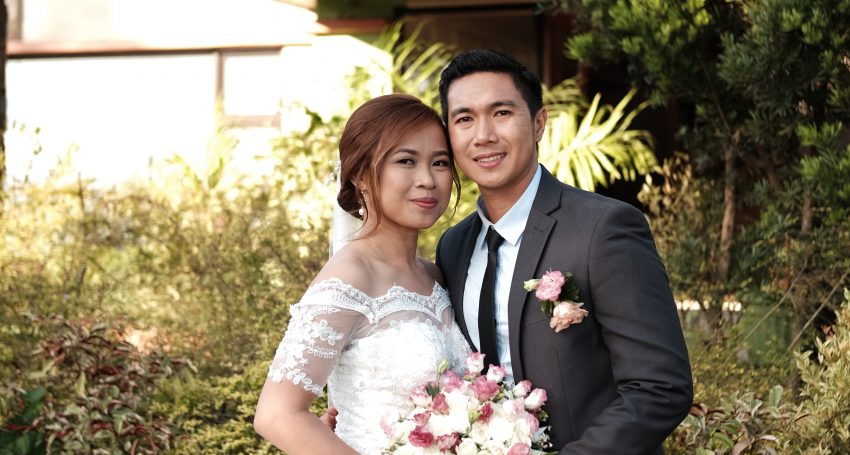 A Filippino seafarer, who was assisted by Mission to Seafarers (MTS) Brisbane in 2015 following a serious workplace hand injury and amputation surgery, has recently married and graduated from university to become a school teacher.
Seafarer Christian Torres has stayed in contact with MTS since October 2015 after MTS supported him at the Royal Brisbane Hospital following a workplace shipping accident, which resulted in the amputation of three fingers over multiple surgeries.
Past President of MTS Captain David Ellis, who supported Mr Torres through the traumatic ordeal, said that he was thrilled to find out that Mr Torres had married and was pursuing teaching as a career.
"Through a pastoral care approach, I was able to help improve his self-esteem and self-worth and to assist him to understand that even though he was in a dark place now, a brighter future, using his intellect, his desire to succeed and his strong faith in God, lay ahead," Captain Ellis said.
Following his workplace accident, MTS Brisbane organised daily visits to Mr Torres in hospital and supported him as an outpatient between skin graft operations.
Mr Torres has warmly expressed his gratitude to MTS Brisbane for the assistance he received.
"Thank you is not enough on how you took care of me when I was there," Mr Torres said.
"You inspired me a lot of how you work to help others."
Captain Ellis said that it is heartening to see how Mr Torres has thrived since his traumatic ordeal and reflects on God's call for us to remain faithful, even during the most trialling times.
"As you can imagine, Christian was depressed and confused as he came to terms with what had happened and what this may mean for him in the future," he said.
"He was most concerned for his family as Christian, like thousands of other developing country seafarers, was at sea to earn extra income to support his family.
"Christian remained faithful to God, and through prayer and his own hard work, he has created a new life for himself with his new wife, Eunice – a lesson in faith for all of us."
Mission to Seafarers is a registered charity and worldwide missionary society of the Anglican Church, operating in over 230 ports internationally, and in 28 ports around the Australian coastline. For more information on MTS Brisbane, visit: www.mtsbrisbane.org.au
Jump to next article