How to write sermons that connect
At baptisms, weddings and funerals, clergy have a unique opportunity to engage with people who do not usually go to church, as they honour the lives of people in various stages of their life journeys – clergy from throughout the Diocese share their insights on how to write special occasion wedding, baptism and funeral sermons that connect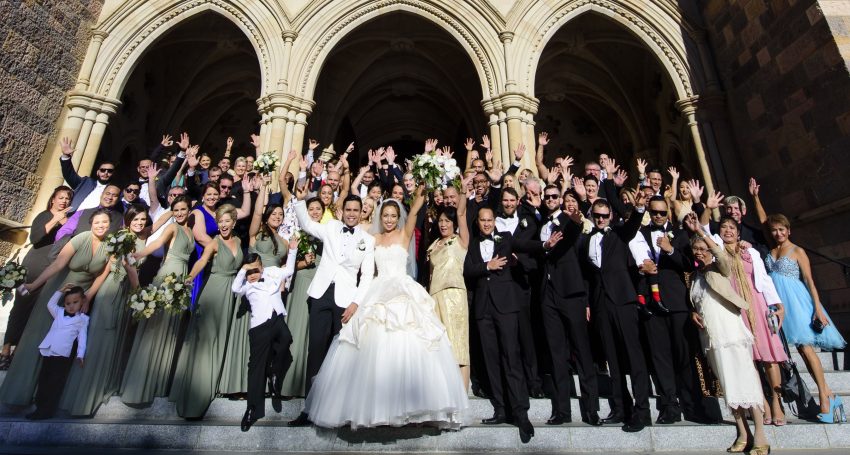 The Rev'd Tania Eichler, Rector of St Peter's Anglican Church, Maroochydore
To me, there are no tricks or magic formulas to writing special occasion sermons or messages that connect. It is about being with, listening, sharing and shaping the message of new life and welcome, love and oneness, eternal life, joys, hope and comfort.
This permeates from the discerned needs (through prayer and the Holy Spirit) of the people that we are journeying with. Hey, that's sounds familiar and someone whom we love and follow and make known used this method! Must be a keeper!
A key element for this ministry of engaging with people through the Sacraments and other special occasions, I believe, is being out in the community, engaging and forming relationships, shining Christ's love and light and praying for God to draw people in relationship to see and know Jesus. This is quite often when we receive requests for marriages, baptisms and funerals.
In creating sermons, I think language is important to help connect and break open the Word in a way that becomes alive and meaningful, and telling stories while involving and interacting with people. In doing so, we open the way for an intimate union into the heart and oneness of the Trinity. What stands out to me as the key to all these gatherings and associated sermon preparation and delivery is relationship. Christ gathers us in relationships with Him, not to or for, but with.
The Rev'd Mark Calder, Area Dean, Sunshine Coast Deanery
The most important words in a wedding service are the very first a minister utters. People who do not regularly attend church will decide within a few seconds of the service starting whether you are worth listening to or not. If you make a good impression in your opening words, then they may be prepared to listen to you when it comes to the sermon.
When I prepare a couple for marriage, I always ask them why they want to be married and spend the rest of their lives together. It is a great way of getting to know them and gain insight into the nature of their relationship. It is also helpful to take notes during these marriage preparation sessions and share what the couple said at the beginning of the wedding service. People are always keen to hear the answers of the couple they know so well, and it helps you to connect in a meaningful way with the congregation early on.
When it comes to the sermon, I hope and pray that I can challenge a few misconceptions about Christianity, and perhaps give people a reason to consider again who Jesus is and the nature of a real relationship with Him.
The Rev'd Dr Ann Solari, Honorary Deacon and Baptism Coordinator, St John's Anglican Cathedral
Baptism sermons are an important way of connecting with those who rarely come to church. How do we maximise their effect?
Remember that we write our best sermons for our congregations on a weekly basis. If the Baptism is taking place during a regular Sunday service, we need to continue to do everything, including writing the sermon the best way we can – like we do every week. The sermon needs to meet the needs of our regular congregation, as well as show visitors who come for the baptism how valuable our worship is.
If the baptism is taking place at a special baptism service, then the sermon should be about baptism because this is what we have in common with everyone else who is there. The majority of listeners are likely to be infrequent attendees or have never been before, so a sermon that is short and relevant is more likely to be listened to than one that is long and does not speak to why people are there.
The baptism liturgy is full of wonderful symbolism, which many people do not understand. Preaching about the symbols can draw people in and invites their participation. Focussing on the candidates by using their names in the sermon also invites the guests to pay attention.
Being intentionally invitational, rather than confrontational, as well as being present to talk after the service makes listeners feel valued and more likely to return.
Jump to next article