Advent retreat at the Old Friary
Discover the benefits of going on retreat this Advent season with the Little Brothers of Francis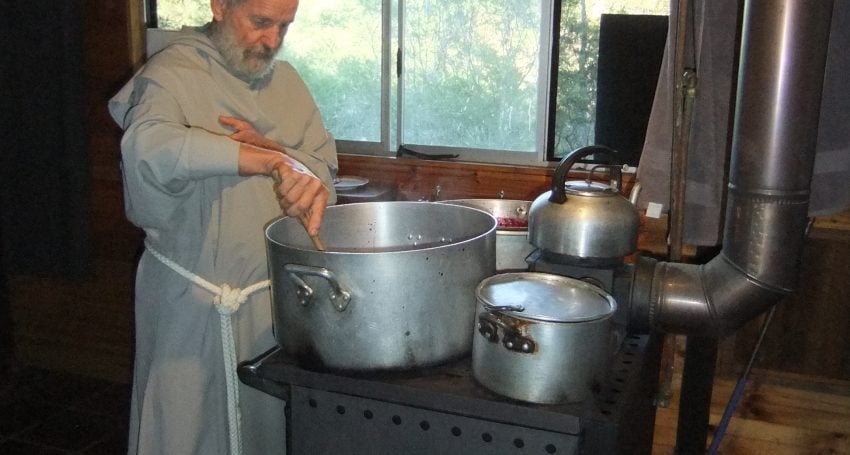 A retreat is a wonderful way to slow down, to reconnect with our spiritual selves and to step outside of our normal routines by withdrawing from the pressures of modern-day living. It provides a quiet space to reconnect with all of our senses and to deepen our relationship with God.
A Franciscan way of life involves living more simply on the earth and with other people in order to truly experience and cherish God's gifts of love and life.
Brother Howard from the Little Brothers of Francis, Tabulam, NSW, will conduct an Advent Retreat at the Old Friary in Kenmore Hills, Brisbane.
The Old Friary is steeped in Franciscan spirituality. The site was purchased by Fr Bates in 1932, in the name of Brisbane Franciscan Communities, to carry out humanitarian works until his death in 1955. From 1965 to1987, the Anglican Franciscan Brothers used this beautiful site as their Friary. The Friars were renowned for their wonderful care and outreach within the community.
Since 1987, the Brothers have continued their work elsewhere. Three of the brothers, including Brother Howard, were called to live a 'deliberate life', a life of solitude. They founded Little Brothers of Francis and built their hermitage, Eremophila, at Tabulam.
Many of you will remember Brother Howard from 'Brookfield' days, but also because of his prize-winning jams, which he continues to deliver around the Diocese.
At the Advent retreat, Brother Howard will share his insights of the contemplative life and the gifts of living simply. He will share with us the rhythm of life at Eremophila. The weekend will provide a time of contemplation in a framework of liturgy, prayer and community to help people review their discipleship and spiritual practices as part of their Advent review.
The retreat will be held from the evening of Friday 30 November 2018 until the afternoon of Sunday 2 December at the Old Friary, 139 Brookfield Road, Kenmore Hills, Q 4069. Registrations close Wednesday 15 November.
Cost:  Weekend $250pp, with a Saturday-only option of $100pp.
Please note that limited accommodation is available at the Old Friary. Billeting is an option or you are welcome to bring caravans or tents.
To register or for further information, please:
Register online: Eventbrite
Phone: 07 3878 3348
Email: brookfieldcentre@iinet.net.au
Jump to next article