O Come, O Come Emmanuel
As the joyous preparation season of Advent approaches, Scott Malcolmson takes a look at the beloved ancient hymn, O Come, O Come Emmanuel (Veni, veni, Emmanuel)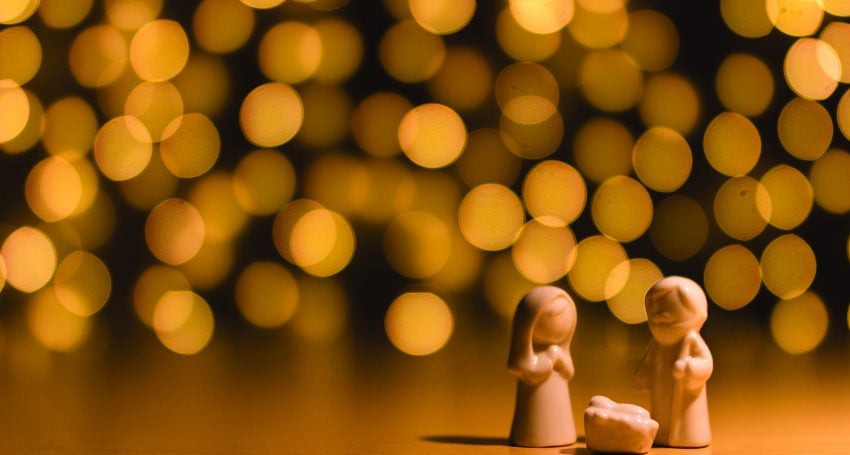 This great Advent hymn is based on the seven 'O's' or antiphons, which were sung before and after the 'Magnificat' or 'Canticle of Mary' at Vespers (Evening Prayer) in the week before Christmas. In mediaeval times, the antiphons were associated with the chief offices of the monastery, and each incumbent sang his special antiphon, and provided a special 'feast' for the members of the community.
They seem to have begun as an extended 'O' of longing for the coming of Christ; then it became customary to add one of the various titles given to Christ in the scriptures. They begin as follows:
"Sapientia, quae ex ore altissimi…"
"Adonai, et Dux domus Israel…"
"Radix Jesse, qui stas in signurum populorum…"
"Clavis David, et Sceptrum domus Israel…"
"Oriens, splendor lucis aeternae…"
"Rex gentium et desideratus…"
"Emmanuel, Rex et legifer…"
And later, another was added – "O Virgo virginum…".
The seven 'O's' (called by John Henry Newman "The Heralds of Christmas") were gathered into a hymn probably in the 12th century by an unknown author for the Latin Breviary (liturgical text largely containing psalms, and supplemented by hymns, scripture readings and prayers).
The initials of the seven verses, read backwards, can be seen to spell "ERO CRAS" ("Tomorrow I shall be there") and they were possibly arranged as an acrostic. While the 'O's' date back to at least the ninth century, the metrical form first appeared in 1710. The version we sing comes from the rendering of the editors of Hymns Ancient and Modern (1861), though the order of the antiphons are 7, 2, 3, 4, 5.
The tune we have is best sung in a free plainsong style. Some earlier settings were very stodgy. Research in the 1960s discovered a manuscript in the Bibliotheque National in Paris, which contained a setting of the tune we currently sing. The volume was a small 15th century Processional, which had belonged to French Franciscan nuns. The melody was none other than the tune we sing to this great hymn and set in plainsong.
As we approach Advent, and Christmas, let us sing the words of the chorus of this ancient hymn with joy:
"Rejoice! Rejoice! Emmanuel is come to thee, O Israel."
Jump to next article