'God, whose love is everywhere': a Christmas song
"There will be a place for the traditional songs in Christmas services again this year. But as enjoyable as the well-known carols are, there is always a need for a fresh sound, for a different text that can help us think anew about the nature of our Christmas celebration," says The Rev'd Canon Dr David Cole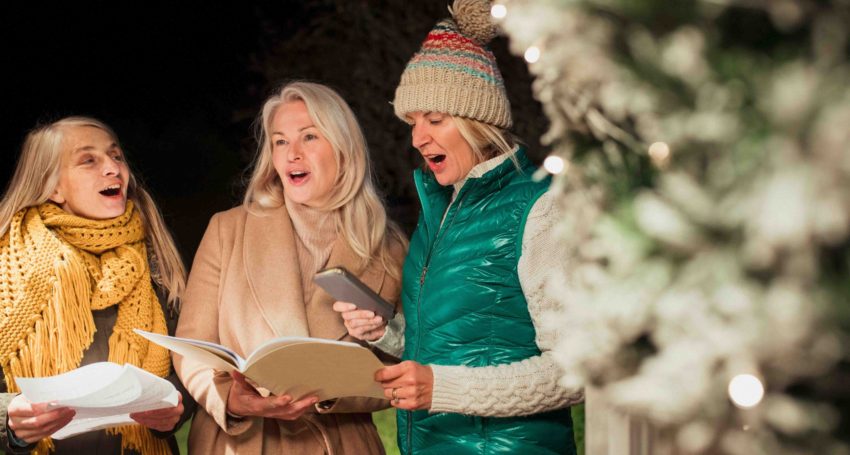 Following a topsy-turvy year, as we approach worship in the Christmas season, we will certainly be comforted by the familiar carol tunes and traditional words that have accompanied our Christmas observance for generations. These are the tunes we find ourselves humming at home, when driving, or even when we are out shopping and hear them being played as shopping centre Christmas background music.
There will be a place for the traditional songs in Christmas services again this year. But as enjoyable as the well-known carols are, there is always a need for a fresh sound, for a different text that can help us think anew about the nature of our Christmas celebration.
One such congregational song is Timothy Dudley-Smith's 'God whose love is everywhere' sung to the tune 'Christingle Praise' (* see Songs of Grace, #816). A retired bishop, Timothy Dudley-Smith OBE is one of the world's most inspiring and prolific hymn writers, with hundreds of wonderful hymns to his credit, including 'Tell out, my soul, the greatness of the Lord' which has become a regular favourite around the world.
The words of Songs of Grace #816 draw their inspiration from John chapter 1 and chapter 8. The first verse begins by announcing that the Creator of all things is the "God whose love is everywhere", God's unique and all-pervading, universal love. The second verse invites us to sing with thankful hearts, reminding us that even with the limitations of a COVID-safe environment, we are still free to praise God with full and happy hearts. The third verse asks us to remember and value the love displayed by Christ, who holds the world in his hands. Finally, the message of the song culminates with the sign of love in the world – the light of Christ dispelling gloom and darkness: "See the sign of love appear, flame of glory, bright and clear, light for all the world is here; praise the God of love!"
The tune has a festive air, and a melody that bounces in sync with the text, enhancing the emphases of each verse. This simple, enjoyable, lively and interesting tune can be accompanied very successfully on keyboard or instrumental band, and easily taken up by a congregation for whom it is new.
This 'great Christmas sing' is especially useful on Christmas Eve (and at 'Christingle' services, or course), and for the Presentation of Christ in the Temple.
* Songs of Grace: Supplement to Together in Song, Australian Hymn Book II  is published by Australian Church Resources and is available on the Australian Church Resources website in a paperback book and CD.
Jump to next article