'Holy Spirit, living water'
"This is a sung prayer to further open our hearts to the passionate necessity of living the Christian life in ways that seek justice, truth and compassion, and demonstrate the Divine delight in laughter and joy, healing and blessing," says The Rev'd Canon Dr David Cole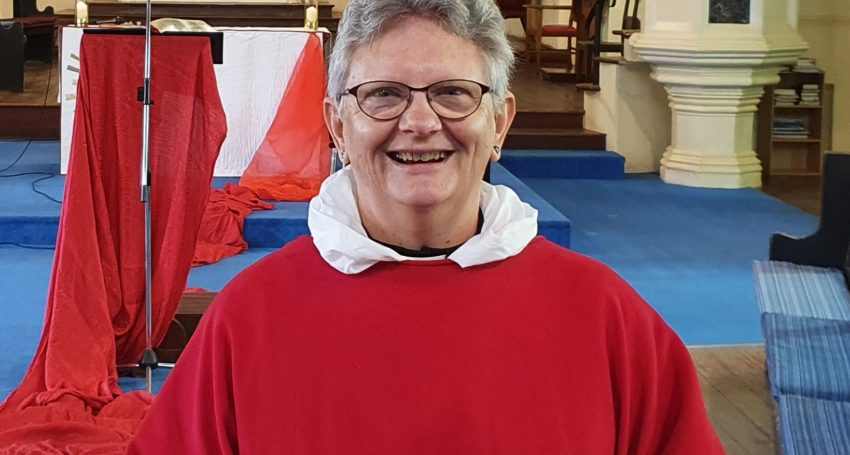 As the Black Lives Matter demonstrations took place around the globe mid-year, we discovered once again that suffering and a yearning for justice are shared across different cultures with very different histories. As we watched the fervour of passionate calls for change to eradicate cruel discrimination in so many aspects of life, we were glad to see calls for compassionate responses. And as the coronavirus continues to spike across so many of the world's communities, we are again grateful for the work of the Holy Spirit inspiring Christians in supporting the work of those caring for COVID-19 patients, and for the families of those who have died.
For Christian communities in the season after Pentecost and throughout the year, prayers to the Holy Spirit elevate our understanding of faith in action in everyday life. One such prayer is a congregational song by The Rev'd Dr Elizabeth Smith, renowned Australian hymn writer and 2020 recipient of an AM in recognition of her service to the Australian church. This hymn, published years ago when Elizabeth was serving as a curate in Melbourne and most recently in Songs of Grace* (song no 795), is set to a very prayerful tune by The Very Rev'd Chris Chataway, who is currently Dean of the Anglican Diocese of Perth.
The song calls on the Holy Spirit to "flow in us and set us free" (v.1), to "blow the dust of death away," and "lighten hearts to love and play" (v.2). In the third verse, Elizabeth uses the image of the rushing fire burning with truth and justice and prays that our minds will be caught alight with a passion for the "perfect love that casts out fear".
As we sing this song, we come to understand better the work of the Spirit in blessing and healing, filling us with tenderness and offering the wine of grace to "make us children of the Light". This is a sung prayer to further open our hearts to the passionate necessity of living the Christian life in ways that seek justice, truth and compassion, and demonstrate the Divine delight in laughter and joy, healing and blessing.
All along the way, Chris Chataway's tune interprets the text with delicacy and a powerful prayerfulness that supports the carefully modulated text and well-considered theology behind it. The entire hymn 'package' of text and tune provides a most effective and enjoyable vehicle for prayerful singing and deserves a place in our worship.
Give it a try, if you haven't already come to love this song in your congregation.
* Songs of Grace: Supplement to Together in Song, Australian Hymn Book II  is published by Australian Church Resources and is available on the Australian Church Resources website in a paperback book and CD.
Jump to next article