Holy hermit legacy meets digital tech in innovative new ministry
An exciting and innovative online community has recently been launched by the Anglican Church Southern Queensland, inspired by the Church's holy hermits and in response to the emerging needs of the COVID-19 environment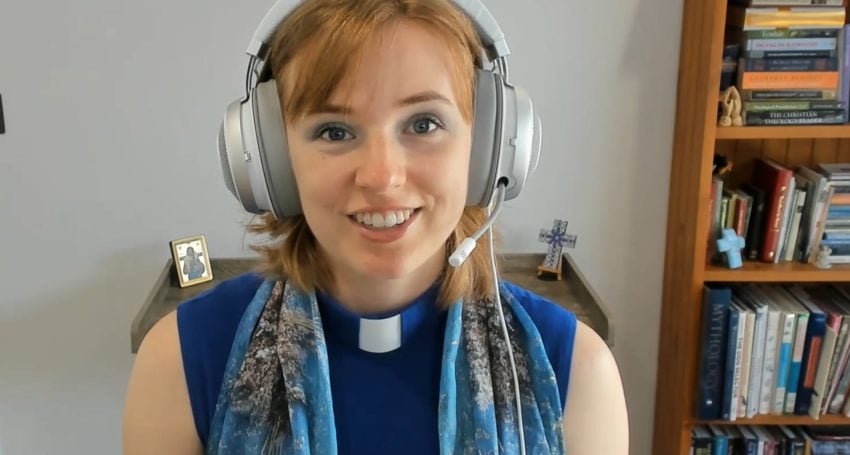 An exciting and innovative online community has recently been launched by the Anglican Church Southern Queensland, inspired by the Church's holy hermits and in response to the emerging needs of the COVID-19 environment.
The priest of this new 'Holy Hermits Online' ministry The Rev'd Jamee Callard said that the online community has been created as a safe space for diverse people to gather in worship and contribute their gifts, with the possibility of the community continuing beyond COVID-19.
"Holy Hermits Online has been created during the liminal season of COVID-19 to hold space for God's people to grow in Christian life and community," The Rev'd Jamee said.
"Whether seasoned Christians or seekers, Holy Hermits Online offers people a place to gather, engage in worship and be enabled to offer their ministry gifts in the building up of God's Kingdom online.
"Responding to the COVID-19 environment and the subsequent need to create safe spaces for people to gather in God's name was the original catalyst for the community to be born, but at the heart of Holy Hermits Online is a desire to go deeper with God in online community worship, fellowship and contemplation.
"Whether providing a temporary space or a long-term spiritual home for community members to gather and offer their gifts in ministry, interaction and involvement are key parts of the mission of Holy Hermits Online."
The new community was named after the Church's holy hermits, both venerated saints and others lesser known, who sought a special solitude with God by living in self-imposed isolation.
Some of the more famous hermits include Julian of Norwich who lived as an anchorite, confining herself to a 'cell' in a church where she was visited by parishioners for her wise counsel, in 14th-15th century Norwich, England.
Other notable people who lived as hermits, either long-term or for a period of time, include Benedict of Nursia (who founded the Benedictines in the sixth century) and fourth century Bishop Martin of Tours (who has long been associated with chaplaincy).
Well-known modern-day hermits include Franciscan priest and ecumenical teacher Richard Rohr who lives in Albuquerque, New Mexico and contemplative religious sister and famous BBC art critic Wendy Beckett who lived in a caravan until her passing in 2018.
The Rev'd Jamee said that we have much to glean from the Church's hermits.
"We seek to learn from the holy hermits how to live differently in our own contexts, growing to allow the Holy Spirit to work in and through us to reach out and offer God's transforming love," she said.
The Rev'd Jamee said that the Holy Hermits Online community has its roots in St John's Anglican Church, Bulimba who, like many churches around the world in the COVID-19 environment, launched an online service offering in March this year.
"Since March, the online ministry formed into something that could be offered to the wider community, either as a temporary ministry through the remaining season of COVID-19 or possibly beyond as an ongoing intentional online mission," she said.
"Bishop for the Southern Region The Right Rev'd John Roundhill has been very supportive and encouraging of Holy Hermits Online and PMC Executive Director Stephen Harrison has sponsored the initial implementation of the ministry.
"Holy Hermits Online is open to anyone who wishes to gather for worship, fellowship and contemplation.
"The initial gathering for worship on Zoom during September has involved the faithfulness of about 30 people who, as starting members, offer their unique gifts to the community each Sunday."
Visit the Holy Hermits Online website or email The Rev'd Jamee Callard via Jamee.Callard@anglicanchurchsq.org.au for more information.
Jump to next article