Canon Thomas Jones – A pioneering priest
Records and Archives Centre staff reflect on the life and contributions of beloved pioneering priest, Canon Thomas Jones, on the 100th anniversary of his death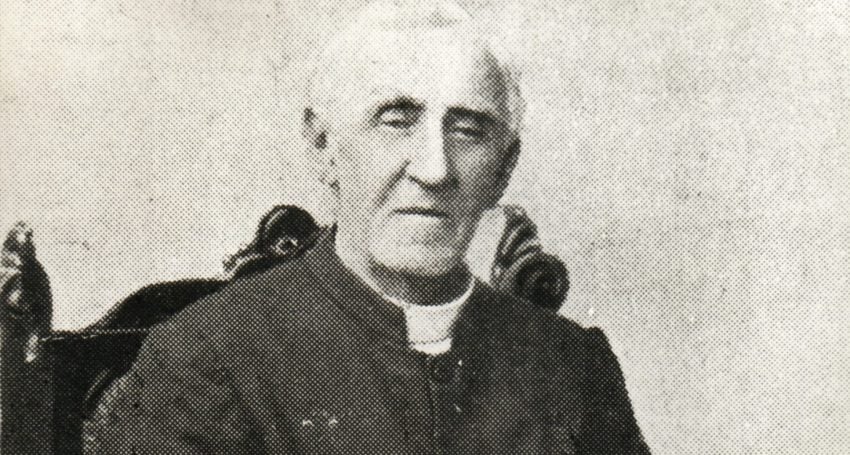 2018 marks the 100th anniversary of the death of an extraordinary pioneer within the Brisbane Diocese – Canon Thomas Jones.
Thomas Jones was one of 'Tufnell's Band', the six clergy who travelled from England to help set up the new Diocese of Brisbane in 1860, arriving here after being ordained as a deacon in Salisbury, England in 1859. He was the first priest to be ordained in Brisbane, and became the first Rector of All Saints Anglican Church, as well as Rector of Toowoomba and Archdeacon of the Western District. He served as Rector of Indooroopilly for over 24 years until his death in 1918.
Much of his energy was directed to the establishment of worshiping congregations and building of churches – including in Auchenflower, Laidley, Gatton, Geham, Meringandan, and Crow's Nest – together with two mission halls in Toowoomba, and in enlarging St James Anglican Church, Toowoomba to double its capacity. He believed passionately in the catholicity of Anglican doctrine, and was determined to ensure that a sound basis of doctrine and fellowship was instilled in his people.
Both Canon Jones and his wife Frances were lucky enough to come from families that had independent means. Canon Jones would often personally guarantee stipends for clergy and lay helpers. Even in times of great sadness, he would display great generosity. When their son, Aelfric, died of diphtheria at the age of five, they donated the altar to All Saints Anglican Church, Wickham Terrace in his memory. It served as the high altar in this church until 1918, and then for many years in the Lady Chapel at St John's Anglican Cathedral.
His name is commemorated in the Canon Jones Memorial Chapel at East Brisbane Grammar School, 'Churchie', having been connected to the school from its beginning in 1912. Each year the Thomas Jones Memorial Sermon is given within the Diocese. Six years after Canon Jones' death, Canon David Garland, at the opening of the Churchie chapel, said:
"It is not often one met a man more gentle, yet bold; more generous to others, yet self-denying to himself; more firmly convinced of his own principles, yet tolerant to others' views; more deeply spiritual, yet bubbling with human nature."
At this year's Memorial Sermon, which was held in September at Church of the Risen Christ in Deception Bay, The Rev'd Claye Middleton of Freshwater Anglican Parish noted that:
"Canon Jones was a man of strong conviction. As people of Christ in this community, we must also have great conviction in the work we do. This means being very sure and clear about our focus, all the while actively looking for new ways to express and live out this Christ-centred work."
An inspiration for many within the early life of this Diocese, the 100th anniversary of Canon Jones' death allows us to once again acknowledge the significant contribution of this pioneering priest.
Jump to next article