Turtles All the Way Down
'Turtles All the Way Down is a poignant and refreshing book, which reveals, like many of John Green's novels, that life does not need to be 'perfect' to be beautiful', reflects Year 10 Student Tess Murray from St Luke's Anglican School, Bundaberg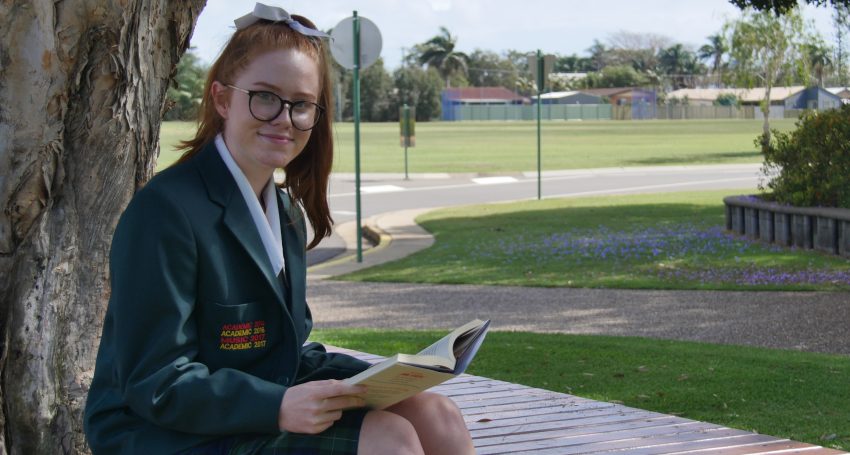 Turtles All the Way Down by John Green far exceeded all my expectations and delivered a more valuable message than I anticipated it to. The novel explores the themes of identity, mental illness and language with the utmost honesty and candour, and features some of the most accurately-written teenage characters I have seen in a young-adult novel. It has been six years since the release of Green's world-renowned novel The Fault in Our Stars, but this book is worth the wait.
Turtles All the Way Down follows the story of 16-year-old Aza Holmes, a girl struggling with anxiety and obsessive compulsive disorder (OCD), and her friend Daisy. The story begins with the disappearance of local businessman Russell Pickett and a reward of $100,000 for information on his whereabouts. When Aza and Daisy realise the son of Russell Pickett, Davis, was one of Aza's childhood friends, they set out to find Russell Pickett and claim the reward. While hidden under the semblance of a mystery novel, Turtles All the Way Down reveals itself to be a deep dive into the inner workings of a teenager's mind and displays the value of relationships through a focus on the novel's characters.
Arguably the most remarkable aspect of the book was Green's honest, and at times confronting, portrayal of OCD. This depiction provided a level of delineation that society lacks, providing representation for those struggling with the disorder, and has played a part in reducing the stigma around discussing mental health. Frequently throughout the book, Aza speaks of her 'thought spirals', where she feels like she is walking an infinitely-tightening spiral of her intrusive thoughts. One of the most impressive parts of the novel was the way Green actually makes the reader feel this when Aza discusses her thoughts; you can feel yourself understanding the 'spiral' that she talks about, which I believe is a credit to John Green's writing ability.
Whether you struggle with mental health disorders or not, the novel provides such a fantastically honest portrayal of anxiety disorders that is so lacking in society and can help everyone to better understand and empathise with the complexities of such disorders. Turtles All the Way Down is a poignant and refreshing book, which reveals, like many of John Green's novels, that life does not need to be 'perfect' to be beautiful, and I would strongly recommend that you read it.
Jump to next article