How to keep your kids safe online in the school holidays
Cyber Safety and Digital Wellbeing Advocate and former child-protection detective Steve Window gives parents and carers practical and easy-to-follow advice about how to help our children navigate and engage the online world safely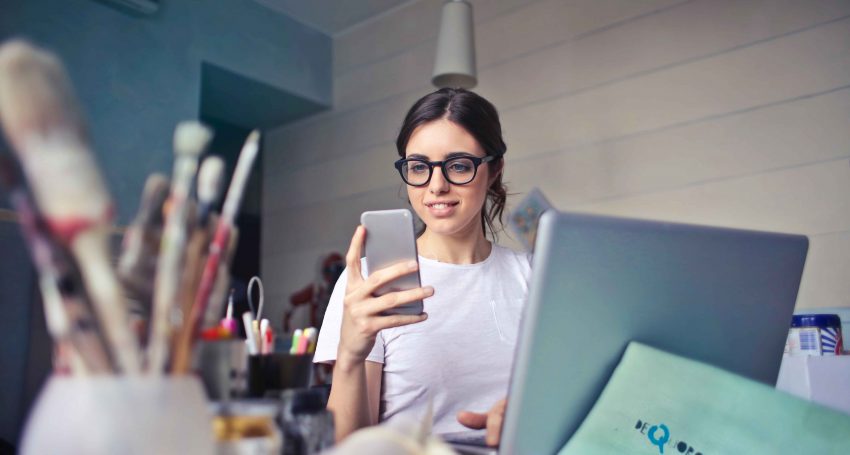 As parents and carers, we are the custodians of our family's online environment, but this can be a challenge due to distractions, fear of the unknown rhetoric, 'techno guilt' (worrying about what we do/don't do or allow) and often changing and sometimes contradicting advice. Consider navigating the online world using the Anglican AIDE Principle: Application, Internet, Device, Educate and Engage your child. AIDE is a process which is important this time of year as young ones are keen for the latest devices and applications (software) and to share with friends online.
A is for Application
Is the social media or game age appropriate? For example, Snapchat and Instagram are not appropriate for ages 12-years or younger and games like Battlefield V are not recommended for those 14-years or younger. Check with the Australian Classification Board if you have any doubts. Consider if your child has the social and cognitive development and maturity to use the app. If you need more information head to eSafety Commissioner's Office or even over to Common Sense Media Apps and Games.
Take data protection seriously. Check how your child is sharing information in each app or on social media (who they are talking to, what they are talking about, how they are talking?), the settings (are they giving away personal information?), and posting content (are images and content identifying them and your location?). Consider turning off the camera (with apps like Snapchat) and location services.
Check the chat or messaging functionality. Check if there are chat functions, and check if they are moderated. If the chat is not moderated, as necessary make rules for its use. There are three typical types of game chat: private (individual), clan (team) and global (everyone) within games whereby they can chat via text or voice. With games such as 'Fortnite' consider having the audio come through the speakers so you can hear what is happening. Parental boundaries on privacy differ dependent on age. Common sense should dictate.
Fly with the BIRDS – Block, Ignore (Mute), Report, Don't feed the trolls and Share it.  We need to ensure our children have the skills to navigate online interactions. Have them demonstrate that they know how to Block, Report and Mute others, and ensure they understand they are not alone and are to share concerns with you.
Screen time does not have to be mean time. The 'two hours rule' is an easy rule, but has been known to cause grief and/or guilt. We should consider quality versus quantity and the two hours as a guide. As parents you can reward good behaviour with additional time. There are now built-in screen time managers in most platforms and activating these will help you monitor the time use and have your child come to you to request more time.
I is for Internet
My house rules. Set rules. For example, no internet before 6.30am and after a certain bedtime. 'Family Filters' are readily available, however nothing beats a positive and engaged parent outlining where, when and how the internet should be used. Remember no technology is 100% infallible. Check with your internet service provider, as they may have special parental controls you can access without spending money.
D is for Device
Time and place. Teach where and when it is appropriate to use technology. This may help sleep patterns and reinforce appropriate standards. A general guide is:
No internet activated devices in the bedroom
No devices in the bathroom
No devices during dinner
Create cyber-free zones in the house
No social media after 7.30pm
Limit multi-tasking (e.g. gaming or using social media while watching a video)
Devices only used in common areas
No password, then no device (or app) for younger teens and children.
Parental strategies not parental Controls.  Activate and set parental controls on your child's devices. Google Family, Apple Screen Time and Windows each have controls for filtering, monitoring, app ratings and screen time management. Check connected payment and make sure you have to 'approve' any payment and turn off in-game purchases for young ones.
E is to Educate and Engage your child
Education and awareness are key. We need to focus on the behaviour with technology. Be positive and proactive and avoid blaming technology for social or behavioural issues. Educate your child to help them flourish in the digital era.
Demystify controversy. Play games and watch YouTube with your children. Make the time to engage in their world so you can authentically explain and shepherd them from negativity to positive action.
Set up cues and boundaries. Yelling at your child who is on the PlayStation may be seen the same way as walking on to the cricket pitch and embarrassing them. As a family, create cues and boundaries that they will recognise, know and can follow to enhance how you communicate.
Model best behaviour. Monkey see monkey do.
Hang on, help is on its way. Let your child know where they can get help, for example Headspace online chat (12-25-year-olds) or Kids Helpline online chat (5-25-year-olds). Consider adding these to the home screen of devices.
Empower yourself and them.
Checkout the eSafety Commissioner's iParent portal for more information. For further tips bookmark anglicancsaw.org (Anglican Cyber Safety and Wellbeing) for cyber updates.
Jump to next article