Foreign correspondent a headline act at Loaves and Fishes Lunch
Foreign correspondent and academic Professor Peter Greste, who spent 400 days in an Egyptian jail, will be the guest speaker at the annual St John's Cathedral charity lunch on 14 May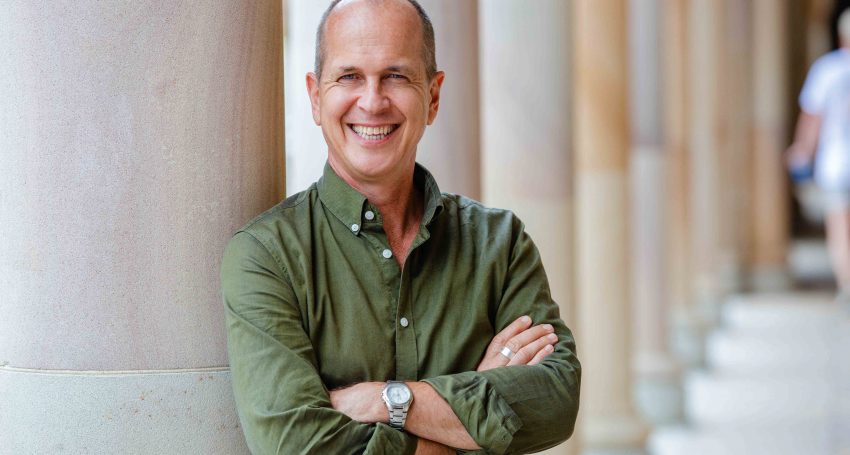 There may have been times during his 400 days of unjust incarceration in an Egyptian jail in 2015 that foreign correspondent Professor Peter Greste dreamed of eating Aussie fish and chips back home.
But he and guests at the annual Loaves and Fishes charity luncheon will be able to savour the best fish and chips served in a cathedral, as Professor Greste regales the audience with stories of a media career steeped in achievement and two decades of experiences from the front line of the world's most dangerous countries – and most notably, his Egyptian nightmare.
Sydney-born and Brisbane-bred Professor Greste has lived in London, Belgrade, Africa, South America and Afghanistan and his work as a foreign correspondent for Reuters, the BBC and Al Jazeera took him all around the world.
But he found himself in the unenviable and perilous position of being transformed from covering the big stories to 'being the big story' after he and two Al Jazeera colleagues were dramatically arrested by Egyptian secret police for purportedly reporting news that was 'damaging to national security'.
He was subsequently tried and convicted to a seven-year jail term, but was released without explanation after almost 14 months in prison, thanks largely to a social media campaign which saw the hashtag #FreeAJStaff receive three billion impressions, one of the largest campaigns in history.
Professor Greste chronicled his fight and experiences with a book The First Casualty: A Memoir from the Front Lines of the Global War on Journalism.
He was also awarded a Peabody Award in 2011 for his documentary on Somalia, and the Australian Human Rights Medal in 2015 for his work as an advocate of a free press.
The Very Rev'd Dr Peter Catt said St John's Cathedral was delighted and honoured to announce Professor Greste as the guest speaker for the 2019 Loaves and Fishes Luncheon.
"Professor Greste defined the strength of the human spirit when he fought against injustice along with his media colleagues from Al Jazeera and he has a very personal and compelling message about human rights which continues to be one of his great passions," Dr Catt said.
"Over the years, the Loaves and Fishes Luncheon, which is now in its 26th year, has taken pride in staging a unique event and presenting speakers who are extraordinary people with an incredible, relevant and engaging story to tell.
"We're also very proud to continue our support for vital Brisbane charities with this year's proceeds going to Hummingbird House, Queensland's only hospice for children with a life-limiting condition.
"They provide a wonderful service for children who are facing a serious health challenge and the support that gives to families in the form of best practice short break stays can't be understated."
To book tickets to the charity luncheon where Professor Greste will be speaking, please ring 07 3835 2222 or email LNF@stjohnscathedral.com.au
Jump to next article