Walk or run to support victims of domestic violence
Anglican Church Southern Queensland staff, clergy and parishioners are joining forces, raising money to support Anglicare's work with victims of domestic violence through the UQ Twilight Run on Sunday 28 April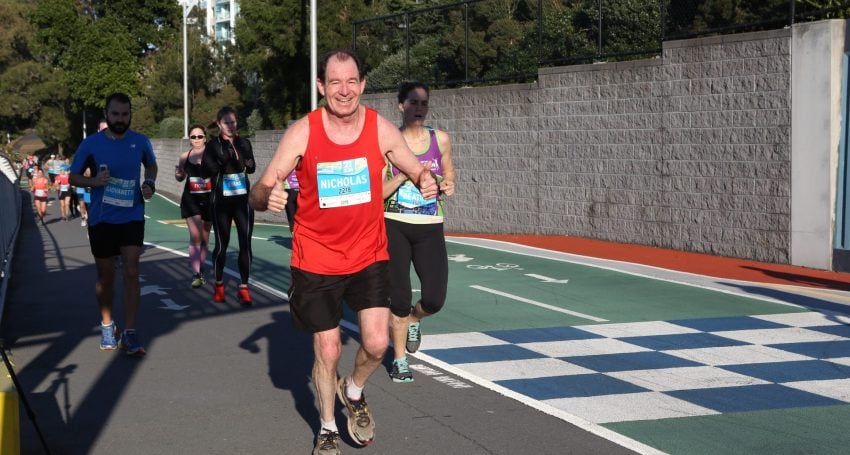 Staff, clergy and parishioners from across Anglican Church Southern Queensland will be participating in the UQ Twilight Run on Sunday 28 April in an aid to raise funds for Anglicare Southern Queensland's work with victims of domestic violence.
Sadly, domestic violence is a common problem in Queensland, with eight women a day being hospitalised after being assaulted by a current or former partner.
In 2012, one woman a week was killed by a current or former partner.
Domestic violence doesn't discriminate by age or gender, and can affect men, women and children.
We want to help be a part of the solution and we hope you do, too.
The UQ Twilight Run is a way that members of our Diocese, including from St Francis College, Anglicare and parishes, can come together as a community and help those in need.
It is a family-friendly event suitable for all ages and we would like you to join us for a walk or run of 5km, 10km or 21km.
Executive Director of St Francis College The Right Rev'd Dr Jonathan Holland said that he is more than willing to combine his support of this Anglicare initiative with his love of jogging.
"I am really happy to contribute to Anglicare and since I have always enjoyed a short jog late in the day, I can combine the two," Bishop Holland said.
Rector of Aspley-Albany Creek Parish The Rev'd Nicholas Whereat said that he is running the half-marathon to assist women and children who sleep rough as a result of domestic violence.
"I hope that by running the half-marathon and using it to raise funds, I can support the work that Anglicare is doing with homeless women and children," The Rev'd Whereat said.
"I am distressed whenever I hear of people who are homeless in this wonderful country."
Registration costs $65 and you can register online.
Once you have registered, join the Anglican team on Go Fund Me and start fundraising.
With over 72,000 women each year reaching out to homelessness services to get away from abusive partners or former partners, we want to do all we can to help.
If you, a family member or a loved one are experiencing domestic violence, please contact Anglicare Southern Queensland on 1300 610 610.
Jump to next article