Prayer in your pocket: using your phone to connect with God
Be introduced to a number of prayer apps so making prayer a daily habit is easy and inspiring, with an app to suit everyone throughout the year, including for Lenten reflection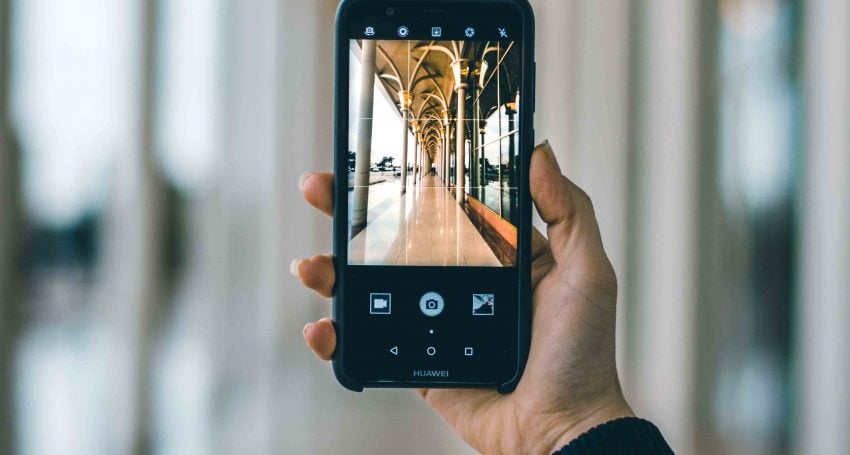 People want to pray more, but most of us find it difficult to find the time to do it.
This is what I've discovered travelling around the Diocese delivering the FAITH360 Praying in Anglican Ways seminar – the desire to pray is there. We all know that connecting with God is a positive way to grow our faith. We all know it's actually crucial. Christians pray! So how can we build time into time-poor lives? The answer might be at our fingertips already.
Chatting with some of my colleagues has revealed that a common way for people to pray these days is by using their phones. There is an ever-increasing number of 'apps' for our smart phones that enable prayer in meaningful, thoughtful and engaging ways. Using your phone for prayer means it can happen wherever you are – in the bus or train, whilst you wait for the kettle to boil, when you arrive early for a meeting or even in a government department phone queue. Let's have a look at a few and see what might work for you!
The most common prayer app recommended to me was 'Pray as You Go', created by the Jesuits in Britain and further afield. Used by Protestants and Catholics alike, PAYG is not a 'thought for the day' style app. Rather, it uses a simple pattern modelled after Ignatian spiritual practice to provide a framework for your daily use. Each day a new 'session' is provided. Using one session might take ten minutes or so. Music, both old and modern is supplied, as are scripture, litanies and some questions for reflection. Did I mention it's free? (Apple) (Android)
'ePray Daily' is worth a mention, although I have to admit I couldn't get it to function on my Android phone and the last update for the app was two years ago. But if you're using an Apple phone and have a parish subscription to ePray, this still may be useful to you. With the text of A Prayer Book for Australia and the lectionary, ePray Daily looks like it might be great for Morning and Evening Prayer and the like.  (Apple) (Android)
'The Book of Common Prayer' is an app which gives access to the Episcopal Church's Book of Common Prayer which has never been under copyright. That means there are a few free apps which use it, although you can buy a more sophisticated version for $13 ('Electronic Common Prayer') which has all readings supplied. For free, you get the King James Version readings so if that suits you, then this could be okay. The Church of England does a similar thing with 'Daily Prayer', (Apple) (Android) featuring versions for those who favour the likes of 1662, or the more recent 2005 English prayer resource, Common Worship: Daily Prayer.
Moving away from the prayer book, there are apps suitable for particular times of the year. Our own Anglican Board of Mission (ABM) has three apps that fall in to this category, each created by the wonderful Celia Kemp. As ABM Reconciliation Coordinator, Celia has done an astounding job with these particularly Australian apps.
'Into the Desert' is an app for Lent, with readings and prayer ideas specifically suited to that period. Using a simply stunning array of wonderful photography, each day supplies a Bible reading, a simple reflection written by an inspirational collection of thinkers and some quotes (and poetry) to get you thinking by authors like CS Lewis, Rowan Williams, Meister Eckhart and Mary Oliver. Completing each day is a reflection section that aims to connect all of this with your own experience. There are beautifully simple questions to leave you directed to prayer, too. (Apple) (Android)
'Deep Calls to Deep' is essentially the same, though aimed at the following period, from Holy Week to Ascension Day. DCtD uses a lot of sea-based imagery and matches moments of stormy weather with calmer or even becalmed times. Life is like that! It's worth noting that whilst 'Into the Desert' and 'Deep Calls to Deep' are focused on particular bits of our liturgical calendar, the creators point out that each can actually be used at any time. (Apple) (Android)
'Songs from a Strange Land' is written for Advent, with readings specifically for the coming of Christ. Once again, Celia Kemp has drawn on the formidable resources of Christian thinking (with Anglican emphasis) to draw the user into a tight little 'rule' for each day – Reflect, Sayings, then Pray. Some other apps are very wordy but Kemp's work for ABM fully realises the possibilities of the internet with music, cartoons, and images from art or our natural landscape. Can you tell I'm enamoured by these three apps? (Apple) (Android)
For a more pared down approach to prayer, SPCK's 'Prayers on the Move' is a good one. With 30 days of content, PotM is aimed at those new to prayer. Recognising that new habits take time to build, this app even features gentle daily reminders if you haven't stopped by that day. (Android)
Brand new to the scene is 'Just Earth', an app developed by a Uniting Church in South Australia.  There are 40 days of content here, arranged in a similar format to Kemp's work for the ABM, although this journey is one aimed at drawing your prayer life towards the wonders of God's creation. Each act of prayer ends with a suggestion for action – practical little steps each of us can take towards caring for the Earth God has shared with us. It looks great and I'm looking forward to using this one. (Apple) (Android)
A search at the online Apple Store or Google Play (for Android Users) reveals a multiplicity of prayer resources. Those I've mentioned come from a selection recommended to me by my colleagues in multimedia or at St Francis College. The bottom line is that there is certainly something that will suit you on the web and it's only as far away as the phone in your pocket or purse!
To locate any of these apps, simply use your phone to go to the Apple Store or Google Play as appropriate and search using the app's name (and creator if necessary).
Jump to next article