Social media: common sense tips for staying safe and keeping others safe
Cyber Safety and Digital Wellbeing Advocate and former child-protection detective Steve Window shares some old-fashioned common sense advice to help parents and children navigate the new world of social media with easy-to-remember tools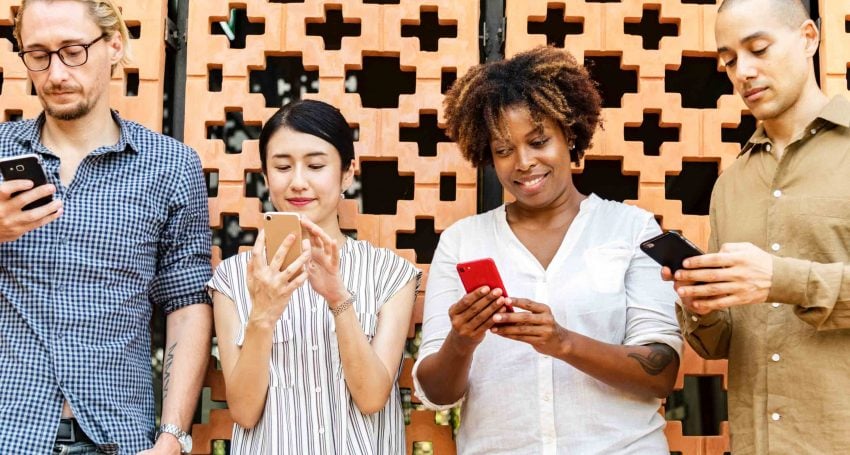 With constant reports of data privacy breaches, social media rage, anxiety and even of social media being influenced by state actors, we need to have the skills to balance the positives and negatives of social media use. It is important to be able to recognise and take a step away from the online mayhem. Social media can be a great way to be connected with family and friends. However, we need to make sure we understand the basics for ensuring our social media use complements (not overtakes) the REAL world around us.
Do not forget the rules in real life apply to you online. You can't defame people or threaten people. The internet isn't as anonymous as most think so don't pretend to be someone you're not. You will be held responsible for what you post.
Do unto others as you would have them do unto you. If you wouldn't say it to their face, then don't do it online.
Play nicely. Your online interactions are a reflection of you and will follow you around (maybe for years). Be positive and encouraging to others. Make yourself a positive person to be associated with online and people will want to stay connected to you.
Don't post when you're angry. Don't say something that you will later regret. If you're upset, use SPACE and THINK to help process what's happening.
SPACE: give yourself some space and just pause.
S – Stop: You don't have to post anything.
P – Pause: Get up and walk away (the longer the better).
A – Assess: THINK what will happen if you post it.
C – Check: Talk to a responsible adult. What do they say?
E – Execute if it passes, otherwise DELETE!
THINK before you post online: Would my Grandma be ok with this?
T – Is this true?
H – Is this hurtful?
I – Is this illegal?
N – Is this necessary?
K – Is this kind?
Consider that posting is publishing forever. If you've posted it, it can be tracked back to you. When you post things online, you're creating a digital fingerprint. Consequences can include losing your job, facing criminal charges and public disgrace.
Use different usernames and passwords. Don't use the same username and password for all of your emails or sites you visit. If someone figures out your password or security answers, they'll have access to everything. It's best to set up different usernames and passwords and two-factor authentication when available.
Your usernames and email addresses reflect on you. You may need to use your email address for university applications, job applications and resumes. Does your username and email address make a good impression?
Don't react too fast or be too quick to judge. Take a breath and relax. Show patience and wait. Have you interpreted the words wrongly? Has the intent of the message been lost or has the sender been unable to express themselves correctly? Take the time to re-read the message. Don't assume everything is malicious – often translation can read two ways.
Don't reveal confidential information in chat. You may think you know the person on the other end of your chat, but he/she can be catfishing (a fake account pretending to be something they are not, including faking their gender). Don't give out your confidential information online, such as your full name, home address, phone number or names of family members.
Balance your time and have an exit plan for EACH session: Plan time for using social media. Set your goals for what you are going to do and how long you are going to be online. Understand that constantly checking your social media/devices also breaks your concentration and does not let you focus on real-world issues.
If you are worried or need further information share it with another responsible adult. You don't need to face your troubles alone. You can access help online, talk and text using these resources.
Resources for you:
Anglican Cyber Safety and Digital Wellbeing (includes live link to eSafety Commissioner Tweets):
Anglican Schools Commission SQ Twitter Account
eSafety Commissioner's Twitter Account
Tips on just about everything online
Seniors' assistance mentor program
ReachOut.com
Australian Parenting website: Raising Children Net
Lifeline: if you are struggling support is available. Lifeline's Crisis Supporters are available via text message to listen and help keep you safe. Lifeline now has a Text Service 0477 13 11 14 (note this is currently a trial service).
Jump to next article