Brisbane Diocese helps disaster-ravaged Queenslanders
The North Queensland floods and relentless drought have Queenslanders desperate for help, but the Brisbane Diocese is providing practical and financial support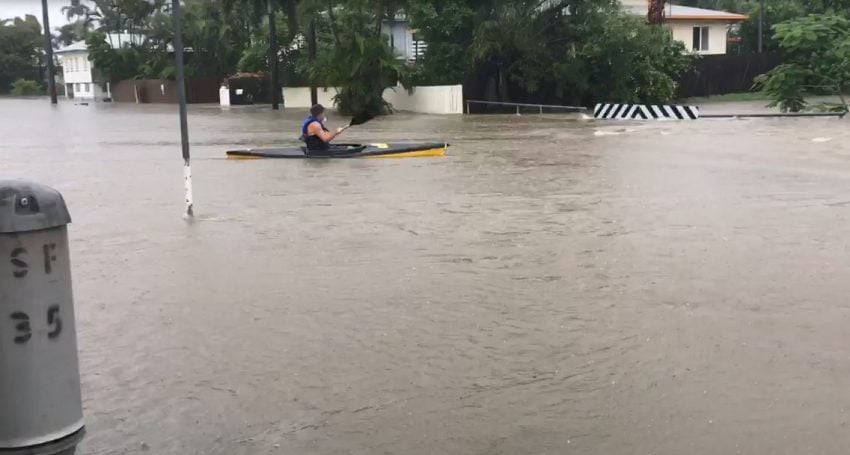 The Brisbane Diocese has responded to cries for help from flood-ravaged North Queensland with a $20,000 donation from the Archbishop's Emergency Relief Appeal.
Archbishop of Brisbane The Most Rev'd Dr Phillip Aspinall recently received a letter from The Ven. Christopher Wright, Archdeacon and Administrator of the Diocese of North Queensland, who spelled out the devastation in the region from the February floods:
"The Tropical City of Townsville has suffered a catastrophe after more than 1000mm of rain came down on the city in a short period causing flooding and the evacuations of homes in many of the low-lying suburbs. Although Church property only suffered minimal damage, the inundation of homes and businesses will have a lasting effect. The Anglican Diocese of North Queensland through its Parishes is cooperating with the other churches in Townsville to ensure that recovery can be achieved and that no-one wants for food or emergency supplies and that the gaps that often occur when these situations arise are closed. Any assistance you could provide would be greatly appreciated."
There was an immediate response with the $20,000 donation disbursed to the north to be distributed to affected residents by the North Queensland Diocese on an 'as needs' basis.
Archdeacon Wright thanked the Brisbane Diocese and the Archbishop in a letter on 21 February, saying his Diocese was working with relief organisations in Townsville, Hughenden, Richmond, Julia Creek and Cloncurry to enable normal life to be established again as quickly as possible.
The Archbishop's Emergency Relief Appeal is also providing drought relief assistance to Goondiwindi, Allora-Clifton and Drayton parishes in the southwest.
The appeal is also being used to assist people in need in several rural parishes around south-west Queensland who have been hard hit by long years of drought.
Bishop of the Western Region The Right Rev'd Cameron Venables said instead of providing cash handouts, they were assisting desperate families with the basic necessities and ensuring the money was spent in the local area to maximize the stimulus for the region.
"We know that rural people are tough and resilient, but some are doing it very tough so our clergy are helping to identify where the need is greatest and paying for items like groceries and fuel by giving out loaded Visa debit cards," Bishop Venables said.
"In Goondiwindi Parish, we are also helping some people by paying for the gap for their visits to their GP which hopefully is helping to ensure that people make their health a priority."
People requesting assistance are encouraged to speak with their local clergy who will then forward applications for emergency relief through the Archbishop's Chaplain, The Rev'd Dr Howard Munro.
Donations can still be made to the Archbishop's Emergency Relief Appeal. There are three ways to donate:
Over the counter at any Westpac branch – BSB: 034-844, Account number: 000148582
By EFT –  BSB: 704 901, Account Number 00014858
Jump to next article