The Rev'd Tiffany to serve as Archdeacon of Grafton Diocese
The Rev'd Tiffany Sparks, rector at Ithaca-Ashgrove for the past seven years, is excited by the opportunity to serve as Archdeacon of Grafton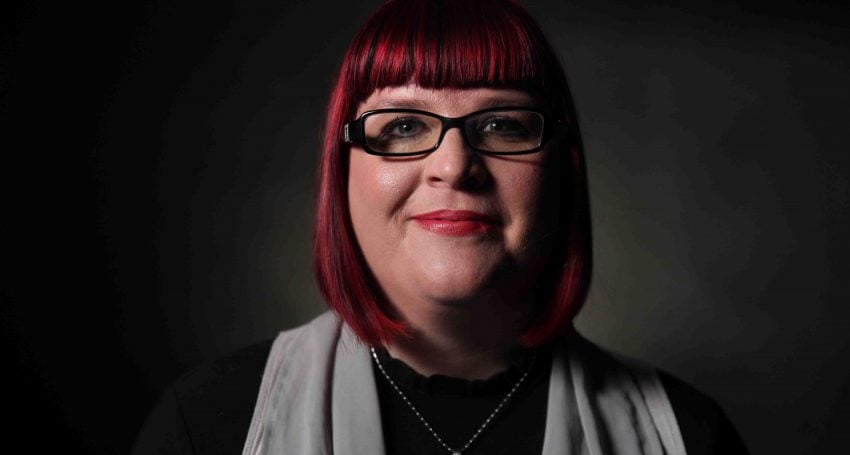 There were tears from the pulpit and in the pews last Sunday when The Rev'd Tiffany Sparks, rector at Ithaca-Ashgrove for the past seven years, announced that she would be leaving to become Archdeacon in Grafton Diocese.
The Rev'd Sparks, who was ordained in 2011, will become the youngest woman to serve as Archdeacon of Grafton where she will renew her association with The Right Rev'd Dr Murray Harvey, Bishop of Grafton, with whom she had previously worked in Brisbane.
In announcing her appointment to the Diocese, Bishop Harvey said he was delighted to welcome Tiffany who had shown a broad vision of what 'Church' looked like and its role in a rapidly changing secular society.
He said the Diocese was convinced that Tiffany would meet the requirements of the role with integrity.
"In addition, we believe that she offers the kind of creative energy and leadership that are currently needed as we grow into becoming the church of the future," Bishop Harvey said.
Tiffany said she was delighted and privileged to have been chosen to be Archdeacon of Grafton and Ministry Development Officer, although would be very sad to be leaving her Brisbane congregation.
"I've absolutely loved working here at St Paul's and living among the community and in my seven years here we have developed a great bond with each other and I think there's a lot of pride and support in the parish as they have joined me on my journey," she said.
"When I announced it at the Sunday service last weekend there were lots of tears – by parishioners and by me. There is some grief for me in leaving them, but also joy at what we have created together at St Paul's and the parish is genuinely happy for me for this next move.
"I worked with Bishop Harvey here in Brisbane over a number of years, most notably when we both served on the Vocations Task Force, and am excited about helping to shape and live out mission and ministry across the diverse ministry contexts of the North Coast. I know that Bishop Harvey will be a wonderful mentor for me in the new role.
"I am also looking forward to all of the adventures this future ministry is going to offer, to meeting and supporting people in their vocations and to being inspired by where the Spirit is moving in our places of worship and in the community," she said.
The past six months have been an emotional roller coaster for Tiffany who stepped outside of her comfort zone by agreeing to appear on the SBS reality show Christians Like Us where 10 Christians from different denominations lived under one roof for a week to confront the controversial topics of their faith. The program was filmed last November and has aired this month on SBS.
Tiffany expects to complete her service at St Paul's by mid-June and take up her new position in late June or early July.
Jump to next article