Glennie riders delighted with Pony Club Nationals win
Three Glennie School students were the highest-placed Queenslanders in several divisions at the recent Pony Club Australia National Championships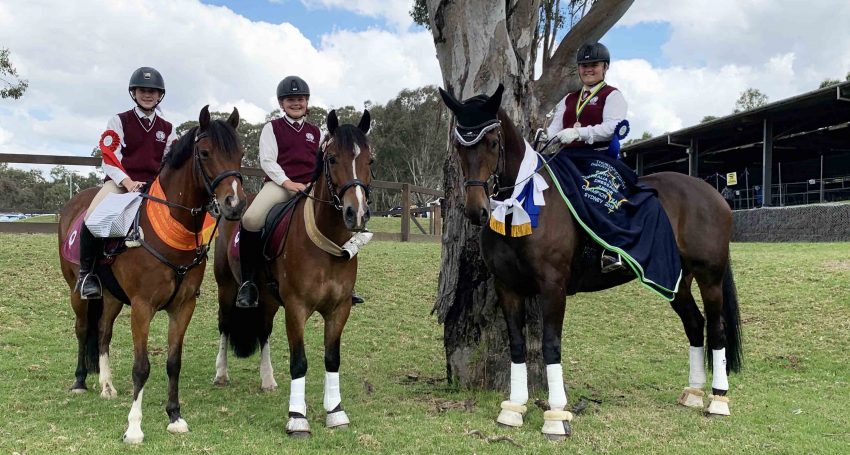 Three Glennie School students were the highest-placed Queenslanders in several divisions at the recent Pony Club Australia National Championships.
Lucy Griffiths, Piper Wise and Keeleigh Wise were variously the highest-placed Queenslanders in dressage, eventing, showjumping and tetrathlon.
Members of  the Toowoomba Region's Brymaroo Pony Club, the three equestrian riders from The Glennie School were selected to compete for Queensland at the 2019 Pony Club Australia National Championships in October.
Primed after a successful performance at the Interschool Equestrian Nationals, Piper impressed the judges in the Junior (13-17 years) elementary dressage discipline, earning her an impressive Bronze Medal win.
Her equestrian skills at the event helped her Queensland team to win the Champion Junior Dressage Team award.
Piper said that competing and placing in the Pony Club Australia National Championships is a highlight of her life so far.
"Nationals was the most amazing opportunity I have ever been fortunate enough to experience," she said.
"I was privileged to be awarded Bronze in the Elementary Dressage, Junior Division."
In an event where males and females compete against each other, Lucy placed 4th overall in the sub-junior tetrathlon discipline, which involves running, swimming, shooting (with laser pistols) and showjumping.
Lucy put in an outstanding performance to help the Queensland team achieve a Reserve Champion Team award for the sub-junior tetrathlon and sub-junior showjumping.
Keeleigh celebrated two top ten placings, awarded 6th place in the eventing 95cm discipline and 10th overall in the Junior (13-17 years) novice dressage.
With proud Pony Club connections, along with their dedication and strong team spirits, these Glennie School riders are poised to achieve incredible goals in equestrian in the future.
Jump to next article