Extra funds for aged care welcome, but only a start
Anglicare Australia has welcomed the funds committed to aged care this week, calling on the Government to build on this commitment in its next budget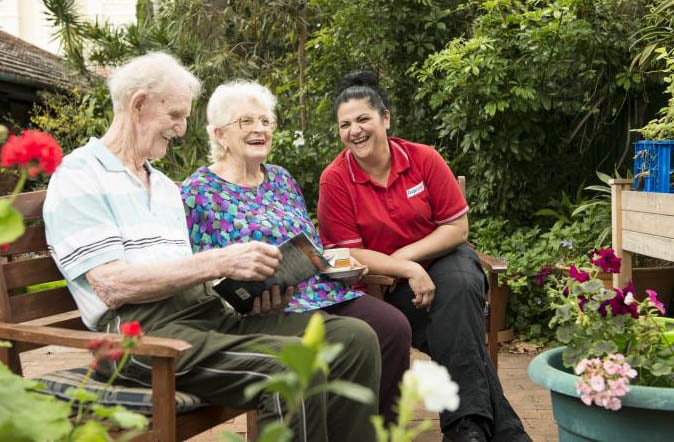 Anglicare Australia has welcomed the funds committed to aged care on Monday this week, calling on the Government to build on this commitment in its next budget.
Anglicare Australia Executive Director Kasy Chambers said that more must be done to improve care for older people, including providing more home care packages, better access to health services for those in residential care and support for the Aged Care Workforce Strategy.
"Today's announcement from the Prime Minister is a good start, but it's only a first step. More must be done to improve care for older people," Ms Chambers said.
"The 10,000 new home care packages are badly needed – and it's good to see the funding aimed at people with high needs. Now we need action to clear the rest of the home care backlog.
"16,000 people died waiting for home care packages last year. Another 120,000 are languishing on the waiting list. The Government must take real action on this in its next budget.
"We're pleased to see new funding for medication management, and action to reduce the use of chemical restraints. But we must also improve access to health services in residential care. That has been a key focus of the Royal Commission, and it's something the Government can act on now."
Ms Chambers noted that the Aged Care Workforce Strategy has still not been funded.
"It's clear we need to invest more in our staff if we want quality care, now and in the future," she said.
"The investment in dementia and chemical restraint training is good to see. But it also highlights a big gap – we need to see action on the Aged Care Workforce Strategy. The Strategy has support across the sector. It is just waiting for funding and commitment from Government.
Ms Chambers said the Government must now start planning for longer-term reforms.
"The Government must build on today's announcement. That means committing to a funding model that guarantees quality aged care for everybody who needs it. It should start budgeting for this now so it's ready to act on the Royal Commission's final recommendations in 2020," she said.
"We have heard a lot about the promised budget surplus. But the best thing we could do for older people is make sure that everyone can get the quality care they need, when they need it, where they need it. Making that a reality should be our first priority.
Jump to next article