Climate activism
"In a seemingly barren political landscape of contradictory and poorly enacted policies, a new tide of capable leadership is called upon more than ever. Commitment to climate action will require ambition, dedication and, justifiably, compromise," says 16-year-old St Margaret's Anglican Girls School student Sophia Colledge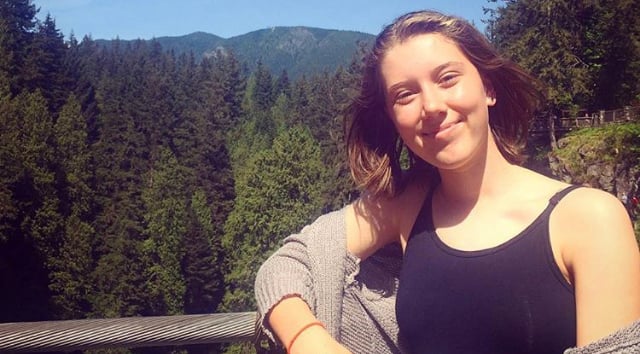 Young people have always been subject to scrutiny. Whether it be our ignorance, inexperience or unorthodox attitudes, our perceived inability to follow expectations laid down for us by generations prior has been at the forefront of social dialogues for centuries. Most recently, however, as the issue of climate change reaches the attention of global communities, youth activists have again been villainised.
As a 16-year-old student, I find this mentality extremely troubling. Like most of my peers, I share in the common concern for our home, our world and our future. It takes no scientific PhD to observe the daily environmental changes occurring on a local scale, let alone a global one. From degrading water quality due to irresponsible farming practices to rising carbon emissions as a result of continued funding of non-sustainable energy sources, the existence of a climate emergency IS irrefutable and will only worsen with inaction.
That's where so called, 'climate extremists' come into the spotlight. Merely seeking to challenge widespread complacency towards the deteriorating state of the environment, activists are simply exercising their democratic rights to hold governments accountable. Whether it be through the online sharing of material or organised protest in the streets, all forms of activism vitally maintain societal function and, in such process, breed future political leaders.
As a young Australian, the impending climate disaster we face is deeply alarming. I wish to preserve this world for generations to come. I wish to instil the importance of action within each of us. And, above all, I wish to fulfil my Christian calling to care for God's creation. As a community who supposedly share in the same scripture and values, I sure see a great lack of temperament when it comes to the valid concerns of young people. All too often we have been dismissed, name-called and belittled by members of our own church. It must cease. Otherwise, how are we expected to grow in togetherness?
Last March, along with over 300,000 students across Australia, I made the decision to participate in the Global Climate Strike instigated by Greta Thunberg. Leaving school early to grab my placard, bussing into the city and marching outside Parliament House was truly empowering. I had a stake in my future, I was encouraging the next step towards climate action – pressuring the government to declare a climate crisis. As future rallies like the School Strike 4 Climate continue to flourish and gain momentum, I have faith that the voice of youth and all those who wish to prioritise care for the environment will be heard and will propagate the urgency of national reforms.
Already, international counterparts have funded and implemented considerable sustainable policies, backed by the willing corporation of civilians. They have paved the way, shown us a small sampling of a plethora of possibilities to come. Therefore, it is only just to follow. We have the infrastructural means to drastically innovate energy production, we have the scientific means to track our progress and meet set targets…yet despite this, what we appear to fundamentally lack is the political will to do so!
In a seemingly barren political landscape of contradictory and poorly enacted policies, a new tide of capable leadership is called upon more than ever. Commitment to climate action will require ambition, dedication and, justifiably, compromise. We can't expect to redirect national industries overnight, however with revitalised MP-driven proposals and an enlivened public body, progress can be made.
Now, encouraging political redirection is all well and good provided small-scale ethical decisions are made additionally. No one likes a hypocrite — so through widespread mindful consumption and deliberate disposal of items, each of us has the potential to contribute to era-defining efforts in the reversal of climate change. No matter your background, or indeed, political orientation, it won't ever hurt to scrounge up some decency to care for the world around you.
Anthropocentric attitudes have governed the world since the start of the industrial revolution. More than a century on, it's time to reconsider our commitment to the health of the planet. An international obligation, a moral impetus and a future worth protecting.
First published in The St John's Cathedral publication The Eagle in December 2019.
Jump to next article