Aboriginal Anglican leaders urge a cautious reading of Australia Day Lectionary texts
ABM is calling on the Anglican Church of Australia to consult with NATSIAC (the National Aboriginal and Torres Strait Islander Anglican Council) about the ongoing appropriateness of the Australia Day readings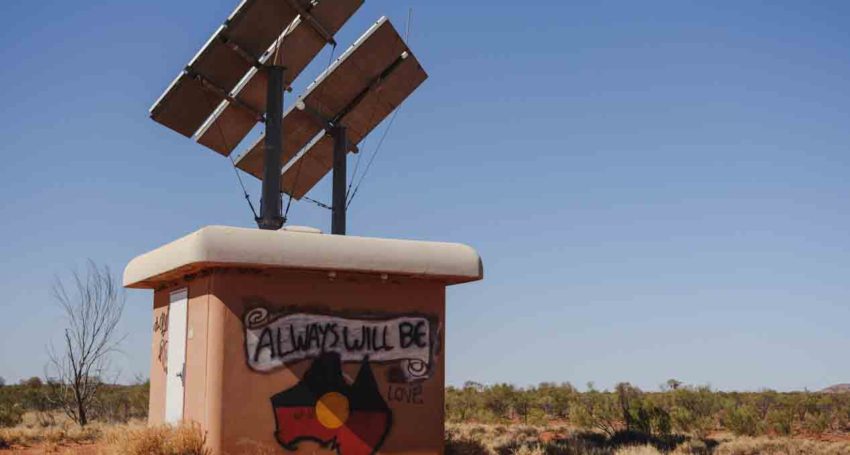 The Rev'd Dr Garry Worete Deverell, Trawloolway man and Vice-Chancellor's Fellow in Indigenous Theologies with the University of Divinity, is asking Anglicans to reflect critically upon this week's Lectionary Readings for Australia Day.
As well as setting out readings for the Third Sunday after Epiphany, An Australian Lectionary 2020 lists optional readings for Australia Day, including Deuteronomy 8.5-14a which describes God's provision of a 'promised land' for Israel.
Dr Deverell states "I beg you to read these texts with caution. If they are read as legitimising the invasion of this country by Europeans (and without treaty) then I believe we will have missed the terror inherent in these texts, and therefore the gospel of God. If you use these texts, please read them critically, and in the light of recent 'post-colonial' biblical scholarship."
ABM's Reconciliation, Advocacy and Education Missioner, Brad Chapman points out that the Anglican lectionary makes a choice to associate Australia Day with a text about God giving an already inhabited land to another group of people.
National Aboriginal Bishop, Chris McLeod is aware of Aboriginal and Torres Strait Islander congregations in the Anglican Church who find the readings set for Australia Day offensive and confronting.
ABM is calling on the Anglican Church of Australia to consult with NATSIAC (the National Aboriginal and Torres Strait Islander Anglican Council) about the ongoing appropriateness of the Australia Day readings. "Listening to the perspective of Aboriginal and Torres Strait Islander people is critical for our missional work of reconciliation" says Mr Chapman.
Another Aboriginal Anglican Priest, The Rev'd Glenn Loughrey has produced a special liturgy for January 26, An Australian Eucharist for Lament & Hope*. The service begins with an acknowledgement of country and imagines Australians coming together in a post-colonial society, alert and repentant of the injustices in our history, and forming a new understanding of who we are as a nation.
For Dr Deverell and Bishop McLeod, an attractive option for churches on January 26 is to use the default readings set out for the Third Sunday after Epiphany rather than the Australia Day options.
ABM is encouraging all churches to begin Sunday services with an Acknowledgement of the Traditional Owners of the land where they meet. For anyone wanting to think further about these issues, the free study guide A Voice in the Wilderness begins with a chapter exploring the Doctrine of Discovery.
* A link to the liturgy is provided for information. A reminder that Anglicans should seek the permission of their bishop for new liturgy where required.
Jump to next article