Religious leaders urge the PM to show moral leadership
In an open letter, interfaith leaders around the country have urged the Prime Minister "to have the wisdom, courage and humility to admit that it is time to chart a new course when it comes to climate policy"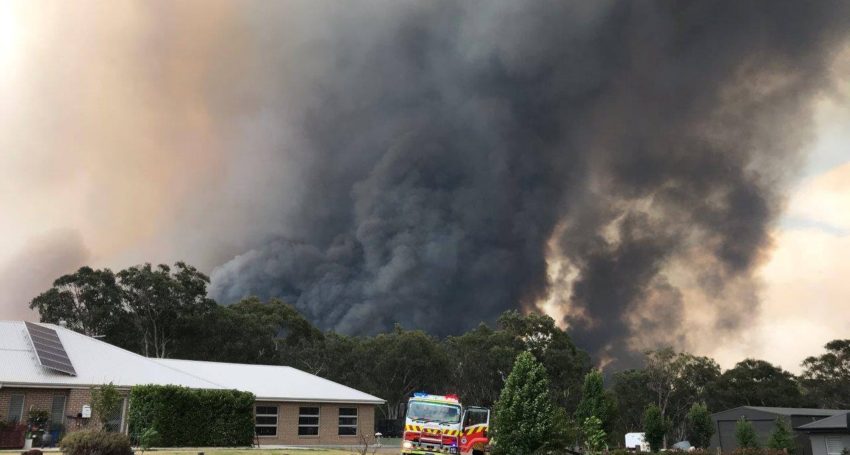 Senior faith leaders, with over 10 million members across Australia, have urged the Prime Minister to show moral leadership after Australia's devastating summer by urgently scaling up the adoption of alternatives to coal, oil and gas.
In an open letter, Christian, Hindu, Buddhist, Muslim and Jewish leaders urged Scott Morrison to heed climate science, which shows all countries must achieve deep, rapid cuts to greenhouse gas emissions to avoid reaching an irreversible tipping point.
The Anglican Dean of Brisbane The Very Rev'd Dr Peter Catt said that the Prime Minister must heed the pleas of our young people, especially in the wake of recent weather and climate events.
"This summer's unprecedented bushfires, air pollution, hail, flooding, and drought have been exacerbated by climate change," Dr Catt said.
"These climate-fuelled events have taken innocent lives and damaged God's Creation.
"Today's children and grandchildren are righteously angry about the ecological crisis they are inheriting – we owe it to them to create a safer future."
In the open letter, religious leaders asked the Prime Minister "to have the wisdom, courage and humility to admit that it is time to chart a new course when it comes to climate policy."
The letter states, "It is not about 'getting the balance right', as you have put it, when so much is at stake…It is no longer about balancing the protection of natural resources with economic considerations, but about making life and health the priority of your administration, trusting that this choice will bring economic benefit and a sense of hope and promise to all Australians."
Religious leaders also called on the Prime Minister to deliver a plan to support the Australian economy's transition towards renewable energy, while providing pathways for regional and vulnerable communities.
Dr Catt said that as a senior elected representative and a man of faith, the Prime Minister has a moral responsibility to care for creation for those currently affected by climate change and for generations to come.
"Our earth is a gift from God, and it is our responsibility to do whatever we can to protect this precious gift for the sake of generations to come," he said.
"As this country's highest elected official and a man of faith, the Prime Minister has a moral duty to look after God's creation, and the millions of lives that are at risk from worsening climate impacts."
Read the open letter on the Australian Religious Response to Climate Change website.
Jump to next article