Perfect French
The Glennie School has claimed the proud title of 'Best School in the World' for French, for schools with 501-1000 students, in the Education Perfect Language Championships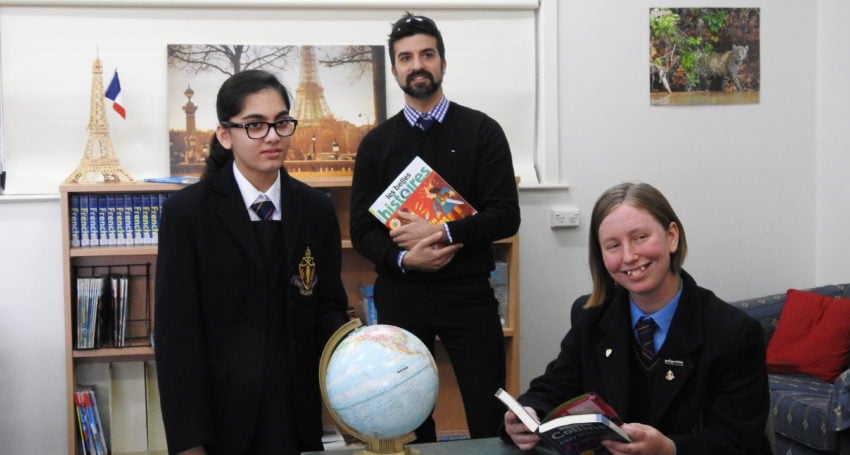 The Glennie School has claimed the proud title of 'Best School in the World' for French for schools with 501-1000 students.
Over 200 students from The Glennie School in Years 1 to 12 competed in the Education Perfect Language Championships, with the School also placing 40th overall globally, 5th overall in French only and 2nd for French in Queensland.
Year 10 student Emma Anderson achieved the highest honour of an Elite award for the second time at Glennie. Emma earned 10,000 points and committed approximately 48 hours competing during the week-long event.
"I grew up learning French at school with some great teachers. The language is fun and I love French culture. This competition has boosted my confidence and I look forward to using the skills I've learned when I visit France next year for our French Immersion Tour," Mademoiselle Emma said.
Junior Years students, Aamna Shahid, Lily McGinn, and Shashaa Logitharan achieved Emerald awards, being the second-highest accolade earning over 7,000 points each.
Glennie amassed a total of 76 Elite, Emerald, Gold, Silver, Bronze and Credit awards. The Championships are run world-wide and this year 2,159 schools were involved from countries including Australia, New Zealand, England, Hong Kong, United States of America, Malaysia and Singapore.
"I am thrilled with the girls' achievements. Félicitations tout le monde!" Glennie's Championship team Coordinator and French teacher Madame Mills said.
The event is an online extension and application of prior language learning. Students focussed their efforts on French and competed with other students around the world. Throughout the Championships students could choose to answer questions in multiple languages about many topics from greetings to ordering food at a restaurant to verb conjugations.
Jump to next article