Reducing JobSeeker payments would be dire for rental affordability
Anglicare Southern Queensland is calling on the Federal Government to raise the rate of welfare payments for good, with analysis showing that a return to the previous $40-a-day Newstart Allowance rate would have a dire effect on rental affordability in Brisbane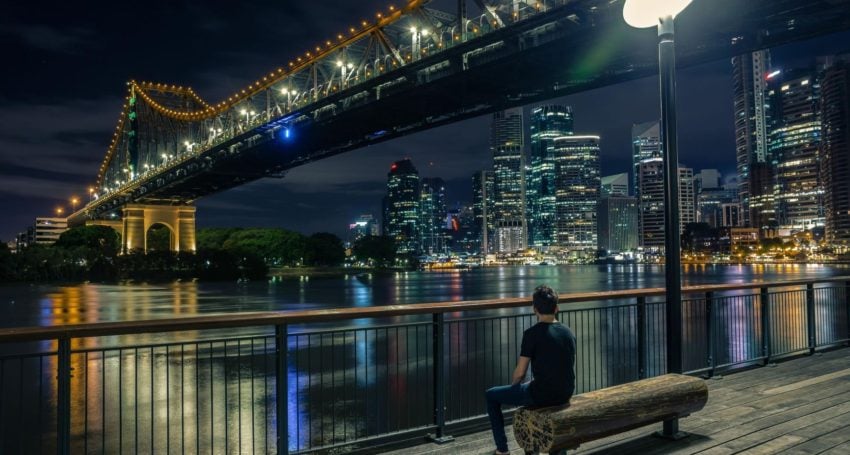 Anglicare Southern Queensland is calling on the government to raise the rate of welfare payments for good, with analysis showing that a return to the previous $40-a-day Newstart rate would have a dire effect on rental affordability in Brisbane.
The call comes as Anglicare Australia releases a special mid-year update to its Rental Affordability Snapshot.
The Snapshot Update surveyed almost 77,000 rental listings across Australia in August. It found that affordability for people on low incomes has actually deteriorated since March.
The Snapshot shows that:
808 rentals across Australia (1%) are affordable for a person on the new JobSeeker payment, which has been doubled for six months in the wake of COVID-19.
If the government cuts JobSeeker by $150 in September, 168 rentals (0.2%) would be affordable.
If the government cuts JobSeeker to its old rate in December, just 13 rentals (0%) would be affordable.
Pensioners and people with disability have been left behind with no increase to their payments.
8% of rentals (625 out of 76,962) are affordable for a person on the Age Pension.
3% of rentals (192 out of 76,962) are affordable for a person on the Disability Support Pension.
In Brisbane, the Snapshot found decreasing welfare payments would return a sizeable number of households back to the bad old days of choosing between food and rent, as:
On the old Newstart rates, there would currently be only 258 (4%) properties in Greater Brisbane affordable and appropriate for households on government support.
With the proposed decrease in COVID-19 supplements, only 271 (4%) of rentals would be affordable and appropriate for households on government support.
By maintaining the full Coronavirus supplement, a total of 405 (6%) Brisbane households on income support would find appropriate private rental sector housing more affordable in the current market.
Anglicare Southern Queensland Executive Director Karen Crouch said that maintaining the full rate of COVID-19 payments would make all the difference to those households.
"No one should have to make a decision between paying rent or putting food on the table," Ms Crouch said.
"Keeping the COVID allowances at the current rate acknowledges that times are still tough for many, and that people and businesses will be recovering from this downturn for years."
The August Snapshot figures show that even with the increased payments, overall rental affordability in Greater Brisbane continues to be dismal.
More than 85% of households on minimum wage also fail to find affordable, appropriate rental accommodation — a figure consistent with the national percentage of 13%.
"Over more than ten years, the Snapshot has shown us the extent to which Australia's rental sector continues to fail people on low incomes," Ms Crouch said.
"If income support rates are reduced in September — and if those who are most vulnerable continue to be left out — people will be pushed again or further into financial stress.
"As we said in March: These increases must become permanent, and they must go to everyone in need."
Anglicare Australia Executive Director Kasy Chambers said that many renters are now out of work, and the new rate of JobSeeker is the only thing keeping a roof over their heads.
"For people on the lowest incomes, rentals are even less affordable than they were back in March," Ms Chambers said.
"Most of the price drops are at the higher end of the market. At the same time, more and more people are competing for cheap housing. That's squeezing out people of the market. With 1.6 million people locked out of work, the new rate of JobSeeker is the only thing keeping them afloat.
"Our Snapshot update shows that a person who is out of work can afford just 1% of rentals – and that's with their payments doubled. If JobSeeker is slashed to the old rate, just 13 rentals (0%) across Australia would be affordable."
Ms Chambers said that more must be done to help people on the lowest incomes.
"Rent deferrals and eviction moratoriums are ending soon, and some people are in arrears for thousands of dollars. Many are facing cuts to JobSeeker at the same time. This is a ticking time bomb," she said.
"We must raise the rate of these payments for good. If the government goes ahead with planned cuts – and if age and disability pensioners are left out – renters will be pushed deeper into poverty and homelessness.
"We also need to invest in homes for people who need them most. Our shortfall is massive. We need 500,000 new social and affordable rentals across Australia.
"Investing in housing would be the most powerful way to tackle the rental crisis – and boost our economy.
"We're calling on the government to end this shortfall – and ensure everyone has a place to call home."
Jump to next article