Queensland aged care provider live streams hit music series to residents and families
Anglicare Southern Queensland has combined the power of music and videoconferencing technology to connect and delight 600 aged care residents across its eight homes by live streaming its new 'By Request: A Playlist of Memories' music series – much to the excitement of staff, residents and their families across homes in Brisbane, Toowoomba, Gold Coast, Bundaberg and Hervey Bay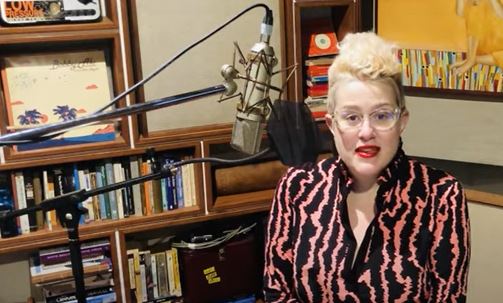 Anglicare Southern Queensland has combined the power of music and videoconferencing technology to connect and delight 600 aged care residents across its eight homes.
Anglicare Southern Queensland live streamed its new By Request: A Playlist of Memories music series – much to the excitement of its staff, residents and their families across its homes in Brisbane, Toowoomba, Gold Coast, Bundaberg and Hervey Bay.
Anglicare Southern Queensland Executive Director Karen Crouch said the event was a first for the organisation and she hoped it would become a more regular occurrence.
"By Request is an eight-part web series celebrating music's ability to connect us back to our treasured memories," Ms Crouch said.
"The series features some of our residents sharing their life stories connected to their favourite song, and they're delighted when an Australian music star surprises them with a performance of their favourite song just for them.
"Artists in the series include: Katie Noonan; Isaiah Firebrace; Jess & Matt: Harrison Craig; Rai Thistlethwayte (Thirsty Merc); Adam Eckersley and Brooke McClymont; Emma Birdsall; and, Kate Miller-Heidke.
"The By Request series was produced across three states during COVID-19 restrictions, with the artists filming their own videos and our team editing them together with our residents' reactions.
"The live streamed concert was the first time we have connected all eight homes together. Many of the residents gathered to watch together, while some watched in their room. We even had families tuning in from their own homes."
Ms Crouch said while it was critical that aged care providers remained focused on their COVID-19 preparedness, it was equally important to consider the mental wellbeing of residents.
"In times where visitor access to aged care homes is either restricted, or not possible, due to the expert advice of Queensland's Chief Health Officer, we have continually sought new and innovative ways to keep our residents connected and engaged," Ms Crouch said.
"Videoconferencing and livestreaming technology has opened up possibilities to connect residents, not only with their families but with residents and staff from other homes across Queensland.
"Our By Request: A Playlist of Memories campaign provides a great example of how this technology can be harnessed to keep people connected and lift spirits.
"The artists have said that this series has reminded them of how important music is and has helped them during lockdown, too.
"The series really has reminded us that music is so powerful and an important force to lift our spirits during these uncertain times.
"We believe it is a privilege to care for older Australians and share in their life journeys.
"We created By Request because we wanted to remind everyone that aged care residents are more than their old age, they are vital, important elders in our communities and this series pays tribute to their lives, love and memories and shines brightly during a really dark time for all of us."
Jump to next article