St Andrew's students redesign Coolum for the future
As Coolum Beach continues to grow at a rapid pace, young minds at St Andrew's Anglican College have come up with plans to redesign the surf town to meet its growing need and expectations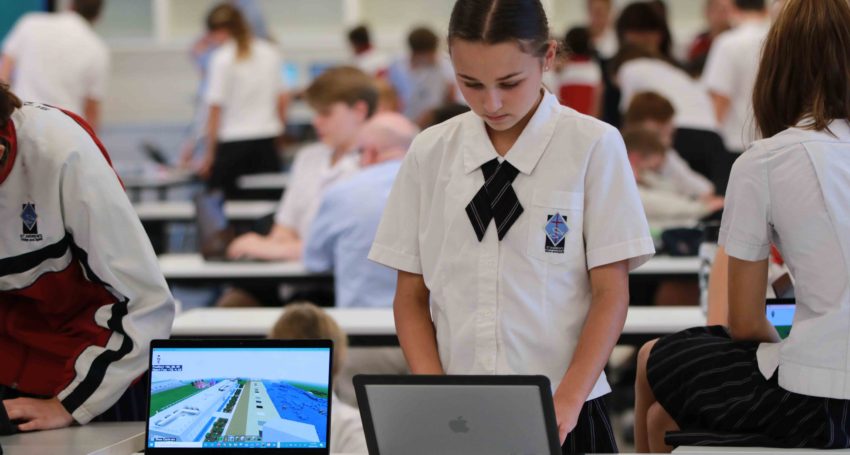 As Coolum Beach continues to grow at a rapid pace, young minds at St Andrew's Anglican College have come up with plans to redesign the surf town to meet its growing need and expectations.
Completing their major assessment for Term 3, Year 7 Creative Enterprise students were tasked with a real-life design problem of redesigning and recreating Coolum Beach.
This included making it more sustainable and more functional for the community, combined with a bit of hi-tech.
Jamie Franklin, coordinator of Placemaking at the Sunshine Coast Council, launched the project early in the term and came back last week to see the results of the final products.
What he saw, was beyond his expectations.
"Initially when we set the brief, we asked them to respond to the character and climate of Coolum and what would make a great space for Coolum," Mr Franklin said.
"What I'm really impressed with is the way the students have taken on the sustainability angle, and looked at working with the built environment and natural environment to come up with their ideas.
"It was great to see the students try different and new design platforms, expand themselves and really try that innovation."
The students began their projects in groups and decided on areas they wanted to focus on redesigning.
Using the College's specially formulated design thinking process – empathise, define, ideate, prototype, test – students sent surveys to local residents and used this as a basis to generate ideas.
Varied skill levels of technology were then used to bring the ideas to life. Students designed and created shops, community spaces, an upgrade for Tickle Park, parking and much more using Minecraft, Floorplanner and CoSpaces. Some students even went one step further, teaching themselves advanced programmes used by industry professionals such as AutoCad.
"We designed a two-storey museum that talks about the colonisation of Coolum and about the native flora and fauna of the area," Oliver said.
"I really enjoyed it and I found it quite educational to look from other people's perspectives and to see how other people are affected by how Coolum was made."
"We designed places where people can come and just chill out with each other. It was good to think about doing a lot of good things for everyone, not just for yourself," Zara said.
"No-one really even knows about the library in Coolum, so we really upgraded it. It's a lot more eco-friendly and modern."
All students in Year 7 and 8 at St Andrew's Anglican College study Creative Enterprise, where through hands-on experiences, engaging topics and real-world applications, they are introduced to the ever-evolving real world of commerce and entrepreneurship.
With a focus on the technologically driven world, the entrepreneurial ideas and abilities of students are evoked and developed.
Hear the students, staff and Sunshine Coast Council talk about the innovative project.
Jump to next article