Residents and staff celebrate the Toowoomba Carnival of Flowers
Anglicare Southern Queensland Symes Thorpe residents and staff celebrated the Toowoomba Carnival of Flowers recently with a hugely successful gardening competition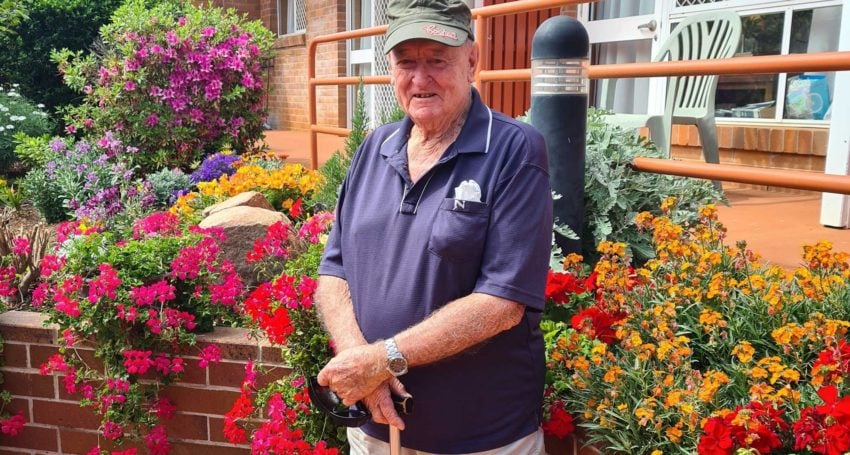 The Toowoomba Carnival of Flowers has been running since 1949 and is one of Queensland's most iconic events.
The brainchild of Essex Tait and the Toowoomba Chamber of Commerce, the Carnival was created as a way for the city to use its 'Garden City' reputation to promote increased economic activity following the hardships of WWII.
On 21 October 1950, the Toowoomba Carnival of Flowers commenced with a street procession that stretched three miles in length. Led by a bullock team and watched by a crowd estimated to be 50,000 strong, it was a resounding success.
With thousands of people attending the event every Spring, this year's Carnival has been a little different due to COVID-19 restrictions.
Symes Thorpe residents were unable to attend the carnival but the staff came up with an idea to celebrate with a gardening competition which was a huge success.
This year Symes Thorpe had more than 15 entries with some gardens blowing the staff away.
A huge congratulations to Selwyn Naumann who won first prize for his floral design over his courtyard, to Blue Evans coming in second place for his all-white pansy display and Maggie Wright who came third for her garden set-up including her strategically placed statues.
Staff member Toni Orford took out the staff garden photo competition.
Thank you to everyone for taking part in this year's Carnival of Flowers competition.
First published on the Anglicare Southern Queensland website on 1 October 2020.
Jump to next article