Bringing engaging children's worship into the home
"I know for my family, doing church at home this year really made me 'step up to the plate' regarding my children's spiritual development like never before. Knowing they didn't have youth group and children's church meeting, I realised it was up to my husband and me to shepherd and train our children in the way they should go," says Penny Howchin from Resource Church St Andrew's, Springfield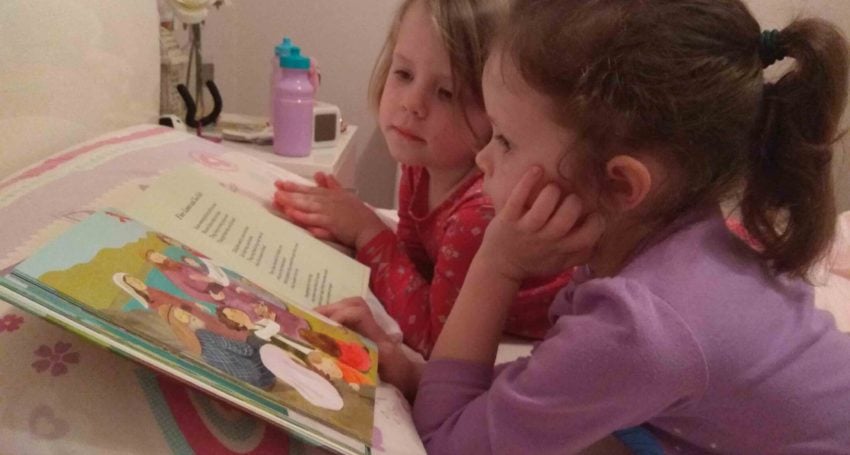 If there's anything this year has taught us about being parents, it's that we are an active part of our children's education. School and church at home gave us valuable insight into where our children are academically, emotionally and spiritually. It was a timely reminder that we are active participants in all aspects of our children's development, no matter their age.
I know for my family, doing church at home this year really made me 'step up to the plate' regarding my children's spiritual development like never before. Knowing they didn't have youth group and children's church meeting, I realised it was up to my husband and me to shepherd and train our children in the way they should go (Proverbs 22.6).
With life returning to (somewhat) normal, many children's ministries are meeting again. We need to remember, however, that our role as parents in our children's spiritual development is still as important as ever. What are some things we can do to help them grow?  Here are my top five tips for fostering your child's walk with the Lord both growing in their knowledge and worship of Him.
Top five tips for fostering your child's walk with the Lord at home
1. Give your child a Bible. Make sure your child has their very own Bible suited to their age level. Encourage them to look at / read it, along with other books during their silent reading time each night. As they read, they learn Who this God is that we serve. They learn about His mighty deeds and His incredible character.
2. Guide their Bible reading. Some Bible passages are really complicated, even for adults. Frequently children need guidance to understand what they are reading so they don't develop incorrect views like: "I'll be zapped dead like Ananias and Sapphira if I ever tell a lie!!" Read with your children if you can. If not, regularly discuss with them what they are reading, interpret the passage with them and practically apply the lessons to their life. Some Bibles have fantastic devotional sections to help your children do this themselves, but don't view that as a substitute for parental discipleship.
3. Play worship music. The Holy Spirit is able to work worship music into hearts and minister powerfully to us through it. So play worship music around the house and in the car. Be open about what songs are currently ministering to you and why, and encourage your child to do the same. It can also help your children engage at church if they are familiar with the songs being sung. Consider asking your priest or music coordinator for a list of your church's repertoire so you can create your own playlist at home.
4. Pray together. Talking to an invisible God is a very abstract concept that can be challenging for some children to grasp. How do you know He's listening when you can't see Him? So pray as a family, both regularly and spontaneously. Encourage your children to participate and help them understand their prayers are valuable to God. You could even encourage them to express their prayers and praises to God through words, song, dance, writing or drawing.
5. Get on board with your church's children's ministry. Find out what lessons your children are learning in your church's children ministry or youth programme and ask how you can support this at home. Church and home working as a team produces well-rounded development of our children.
Remember, good discipleship of our children is about actively living out our faith in our daily lives and inviting them to participate in this. As they observe and engage, they are able to use this foundation to develop their own personal relationship with Jesus.
Jump to next article