Taking stock – we have come a long way
"In this topsy-turvy year, there have been times when merely getting out of bed deserved its own award. Yet perhaps we can take some time to consider just what hills we have climbed together and what insights we have gained along the way so we can apply these learnings to the way we do things – for the better," says Bishop John Roundhill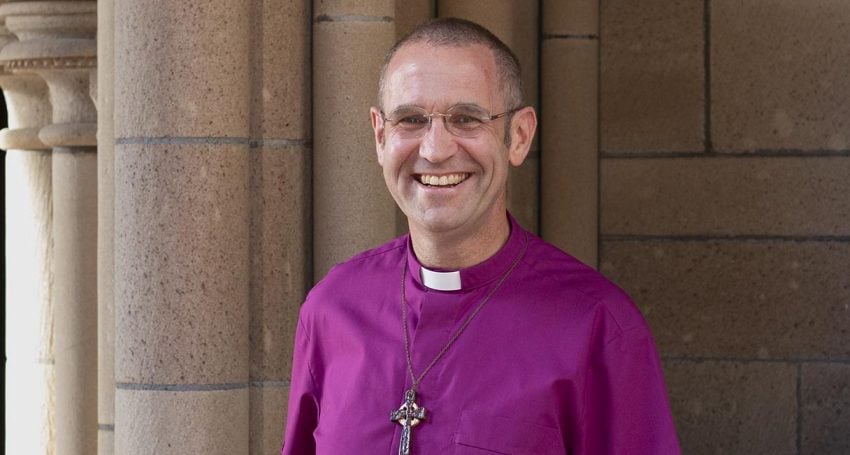 March seems like an age ago. I was looking back at some of the things I was writing (and thinking) back then – COVID-19 was the novel coronavirus and 'lockdown' was a new phenomenon, which we had previously only seen happening in other countries on our screens. We have come a long way since then. I rejoice that most of our churches have reopened for safe in-person worship. Many of these have done so whilst still providing an online option for those unable to attend church – 'hybrid worship'. That is an amazing achievement.
At both the personal and parish levels, it is worth reflecting on just what has been achieved, learned and explored in the last eight months. Without a doubt these have been months of challenge. We here in Queensland have had it easy compared to those in other states and territories, yet this has been – and still is – a stressful time.
One of the challenges we face now is how to juggle the increasing normality of life with the overlay of shifting COVID safe restrictions and the ambient stress of knowing that greater restrictions may be introduced if community transmission begins again. What lessons can we take from the time of 'lockdown' (now months past) to bring into this new liminal season?
During the time when we were much more confined at home, I was considerably more intentional about getting out each day for my permitted exercise. Now that life has resumed some of its usual shape, it has been too easy to forget about this and other positive changes to various aspects of our lives. In terms of our churches and how we offer worship, I have the following three observations.
During the period of solely online worship, the liturgy was often stripped back. Options that are usually present were omitted and often two, rather than three, Bible readings were read. Now we are back worshipping face to face in our churches, can we learn from that time of simpler liturgy?
When we were worshipping solely online, alternative services to Eucharists were increasingly held. Now that many churches are offering in-person Sunday worship again, do we need every service to be a Eucharist? The Parish of Rochedale now holds a Morning Prayer service on the occasional Sunday. It is a beautiful service.
When church is held online, people can watch and worship whenever they wish. One friend noted that it was quite nice not to have to get up early every Sunday, but to join the worship after a lazy breakfast. What can we learn about the patterns of worship? St Bart's, Mt Gravatt started a Sunday evening service as soon as in-person church recommenced. It was a pleasure to join them a few weeks ago – they are thriving.
I can fully understand the point of view that says, "we are doing great just standing still". In this topsy-turvy year, there have been times when merely getting out of bed deserved its own award. Yet perhaps we can take some time to consider just what hills we have climbed together and what insights we have gained along the way so we can apply these learnings to the way we do things – for the better.
Jump to next article