Christians extremely disappointed on Labor's rushed voluntary assisted dying plans
The leaders of Queensland's largest Christian churches have jointly expressed their shock and disappointment at the Queensland Premier's changed promise on euthanasia legislation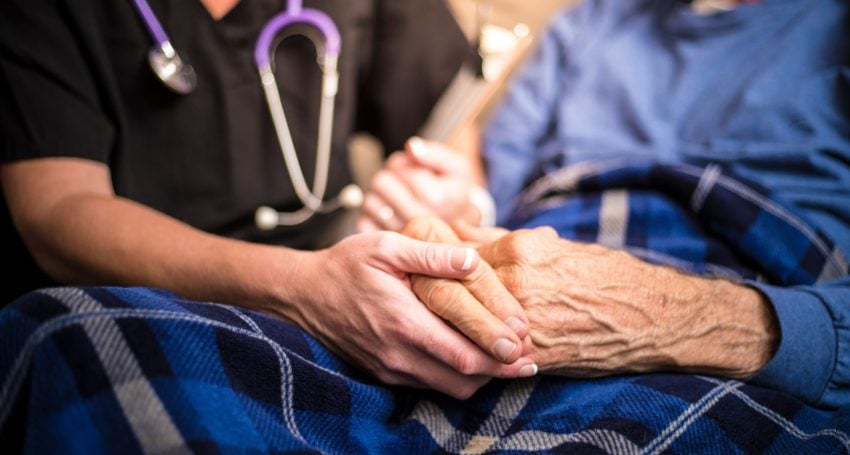 Released on 18 October 2020.
The leaders of Queensland's largest Christian churches have jointly expressed their shock and disappointment at the Queensland Premier's changed promise on euthanasia legislation.
Despite previously committing to draft legislation being prepared by the Queensland Law Reform Commission (QLRC) and to provide its report to parliament on 1 March next year, Premier Annastacia Palaszczuk has announced this morning she will rush legislation into Parliament in February 2021 if Labor is re-elected.
Catholic Archbishop Mark Coleridge and Anglican Archbishop Phillip Aspinall said this morning's announcement completely contradicted the Premier's earlier commitment that she would await the advice of the Queensland Law Reform Commission.
"This development is extremely disappointing," Archbishop Coleridge said.
"As I have said in other statements, while the Catholic Church is opposed to voluntary assisted dying it strongly supports a 'care first' approach of high-quality palliative care for all Queenslanders, respect for patient autonomy, preservation of personal dignity and a peaceful end to life.
"Nobody is morally compelled to suffer unbearable pain, nobody should feel like a burden, and nobody should feel that their life is worthless."
"However it is every Queenslander's human right to have equal access to good quality palliative care before parliament considers a policy default to euthanasia. It is certainly not something to be rushed.
"It seems a profound contradiction that euthanasia and shut borders seem to be the platforms this government is taking to the electorate. One to endanger life and the other to protect life."
Archbishop Aspinall said he was disappointed at the Palaszczuk Government's continued underfunding for palliative care with just $28 million a year being promised when Palliative Care Queensland said $275 million was required each year to provide high quality care for all Queenslanders regardless of where they lived."
"If good palliative care is available when people are faced with a terminal illness, the choice for a great majority of people is very different and many of their concerns and fears can be allayed," Archbishop Aspinall said.
"This should also include funding for spiritual care which is an indispensable element of end of life care."
The terms of reference for the Queensland Law Reform Commission inquiry can be read online.
Jump to next article