Anglicare Southern Queensland named Best Home Care Operator in Asia-Pacific
Anglicare Southern Queensland has been announced as the Asia-Pacific's Best Home Care Operator in the Eldercare Innovation Awards in Singapore. More than 88 organisations from 15 countries were named as finalists for their innovative and high-quality approaches to changing the way older adults age, and for their contribution in shaping the future of the ageing landscape in the region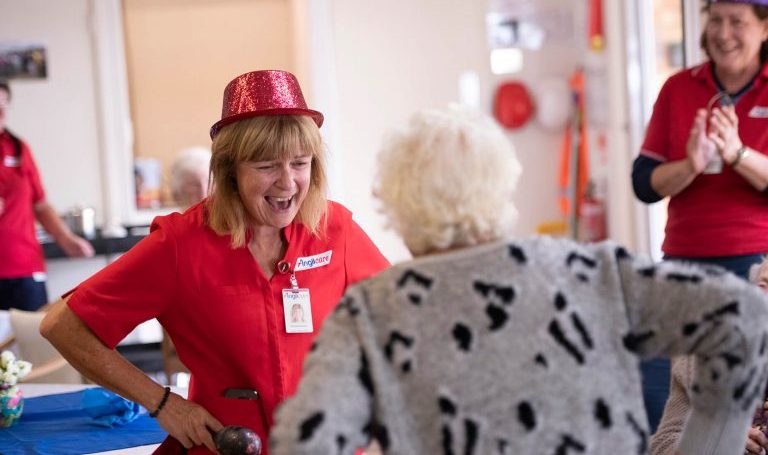 Anglicare Southern Queensland has been announced as the Asia-Pacific's 'Best Home Care Operator' in the Eldercare Innovation Awards in Singapore this week.
More than 88 organisations from 15 countries were named as finalists for their innovative and high-quality approaches to changing the way older adults age, and for their contribution in shaping the future of the ageing landscape in the region.
Anglicare Southern Queensland was one of four finalists for Best Home Care Operator, along with CARE Concierge, Home Instead Senior Care, Hong Kong Sheng Kung Hui Welfare Council Limited and THK Home Care Services.
Anglicare's Community Aged and Disability Group Manager, Sue Montgomery, said she was humbled to accept the award on behalf of all staff for their commitment to looking after older Queenslanders for the past 150 years.
"This award is a great acknowledgement of the dedication and commitment of our staff and volunteers and the work they do each and every day with love, care, hope and humility," Ms Montgomery said.
"It also recognises the trust our clients and communities place in us to walk with them in their life journey.
"Thank you to the judges, organisers and all other entrants and finalists, but most of all, thank you to our staff, volunteers, clients and the communities we serve at Anglicare Southern Queensland."
At an awards ceremony hosted in Singapore, 25 awards were announced as part of the Ageing Asia 2020: World Ageing Festival 2020.
Finalists came from Australia, China, Denmark, Germany, Hong Kong SAR, Indonesia, Israel, Japan, Malaysia, New Zealand, Singapore, Taiwan ROC, Thailand, United States and The Netherlands.
Judging took place through a virtual format with the finalists presenting their works to a judging panel comprising industry experts and thought leaders from Australia, Hong Kong SAR, Japan, Malaysia, New Zealand and Singapore.
The Asia Pacific Eldercare Innovation Awards launched in 2013 and was created by Ageing Asia to provide an annual recognition to organisations that demonstrate innovation in their business, operational and service models to change the way seniors age.
First published on the Anglicare Southern Queensland website on 27 November 2020.
Jump to next article