Making back to school a little easier
Students from The Glennie School have made returning to school a little easier for some Toowoomba families by donating stationery items and funds to Rockville, Newtown and Harlaxton State Schools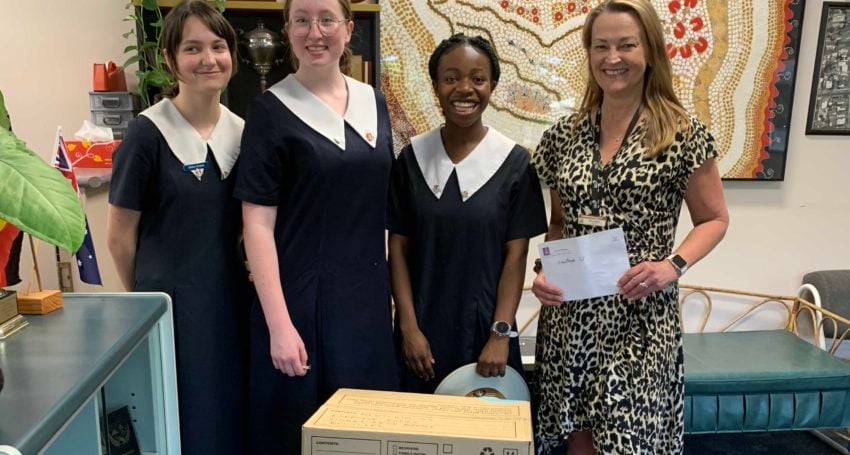 Students from The Glennie School have made returning to school a little easier for some Toowoomba families by donating stationery items and funds to Rockville, Newtown and Harlaxton State Schools.
Created in 2019 by Glennie student and now School Captain, Sandra Miller, the SONDER program sees Glennie students donate stationery items to local schools with families who may be struggling financially.
Sandra says her fellow Glennie students have embraced the project.
"Glennie has a very supportive atmosphere and the students and staff have donated large amounts of stationery to help others in our local community. I think this is an act of true giving, done from the heart, knowing that they are helping other young people," Sandra said.
Year 11 student, Hannah Stunden, joined forces with Sandra, adding a secondhand section to the program.
At the end of the school year, Hannah noticed that the recycling bins were full of nearly new or partially used stationery items. Now a dedicated group of student volunteers upcycle the unwanted items by testing, cleaning and packaging the items to be donated to local schools.
"The response has been overwhelming. This is a great way to reuse unwanted items, enables students to donate to the SONDER program who otherwise may have financially been unable to, and also reduces waste and its impact on our environment,' Hannah said.
A donation from Harvey Norman Toowoomba's Containers for Change recycling program has also helped, enabling $750 to be split across the three schools.
Rockville State School will convert their funds into 60 emergency tuckshop vouchers for students who cannot afford lunch every day.
One of the recipient Principals said of the donation, "you…have some impressive young women there with a good nature and work ethic to want to undertake this project and give so freely of their time whilst considering the environment as well."
Sandra explained that Sonder is the profound feeling of realising that everyone, including strangers we pass in the street, has a life as vivid and complex as our own.
Everyone has problems; however, we do not need to know the details of those problems to be caring and compassionate to others.
"All of the girls involved in the SONDER program want to do something that will inspire and empower young people to be better than they were yesterday. Helping out with
school supplies is a great first step," Sandra said.
Jump to next article