Glennie celebrates International Women's Day
On Monday, Glennie School students celebrated the social, economic, cultural and political achievements of all women with a lunchtime concert and picnic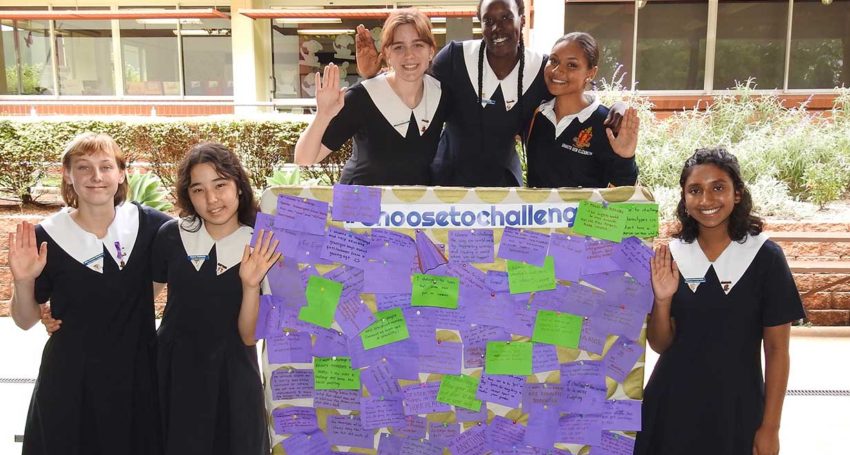 What better way to celebrate International Women's Day than a lunchtime concert and picnic at The Glennie School?
The event, which was held on Monday, celebrated the social, economic, cultural and political achievements of all women.
Glennie's Performing Arts Association (PASA) and Student Welfare Committee (SWC) were keen to host an event that would make a significant impact in the community.
After seeing the amazing work local entrepreneur Jen Shaw was doing with Emerge, PASA and the SWC quickly identified the potential to collaborate, showcase local talent and support local youth in the process.
Emerge is a local youth organisation helping children with employment, emergency accommodation, mentorship and social opportunities to be their best self.
Student Welfare Committee captain Apoorva Abeysundera said that the day was one of celebration, solidarity and unity.
"We were really aiming to uplift and unite women in our community by celebrating everyone! We wanted the activities, performances and Jen's inspiring story to not only make the girls feel solidarity with one another, but to invigorate and inspire the girls to challenge the world around them through compassion and service," Apoorva said.
On Monday, school students, staff and parents also gathered to listen to the Glennie Big Band, Youth Jazz Ensemble and solo performances.
The amazing team from Emerge provided picnic platters for all to enjoy, with profits from the sales directly supporting the mentoring, accommodation, fitness programs, youth outreach and crisis work they do in the community.
Glennie's Director of  Performance for Middle and Senior Years Jayne Davidson said that young people need to be given every opportunity to shine.
"Our youth have the potential to achieve the most outstanding things in their lifetime," Mrs Davidson said.
"As educators and champions of social justice, it is important to provide them with a platform to shine."
Jump to next article