How a single church visit converted me to fairtrade
"I was first introduced to 'fairtrade' products one very cold night in 1997 while volunteering as a missionary for a year in Elizabeth South, a satellite city of Adelaide. A fellow member of an intentional Christian community invited my women's household to a fairtrade hot beverage tasting event held in a local church," says anglican focus Editor Michelle McDonald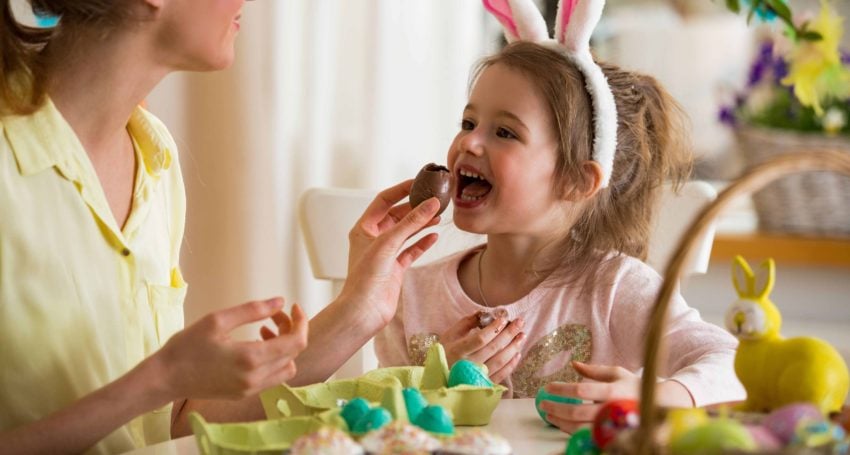 I was first introduced to 'fairtrade' products one very cold night in 1997 while volunteering as a missionary for a year in Elizabeth South, a satellite city of Adelaide.
A fellow member of an intentional Christian community invited my women's household to a fairtrade hot beverage tasting event held in a local church.
Upon trying the freeze-dried instant coffee, the first thing that struck me was that it was even smoother than Moconna (my then preferred instant) and far more drinkable than the International Roast (albeit, not hard) that my household usually purchased.
As we sat drinking our tea, coffee and hot chocolate, the community member gave a brief presentation explaining to us the benefits of buying fairtrade food and what certification label to look for on packaging.
She told us that fairtrade products are good for farmers because they get paid fairly for their crop, good for workers because they get paid fairly for their labour, and good for children because products with fairtrade certification are child labour free.
So, I started with buying fairtrade tea and coffee and then found out more about fairtrade gradually over time, including when Good Shepherd nuns visited my church with their beautiful Trading Circle ministry handcrafts, while studying development economics at university and when volunteering for Oxfam Shop on my son's Kindy days.
It was while volunteering at Oxfam Shop in my local mall that I became introduced to fairtrade chocolate. Again, the first thing that struck me about the chocolate was that it was even yummier than the usual supermarket fare – tasting fresher and 'cleaner'.
The economics of certified fairtrade chocolate work by ensuring that cocoa producers receive a minimum price for their cocoa beans, which acts as a safety net if market prices fall so they can keep providing for their families. Fairtrade certification is the only scheme that gives cocoa farmers this minimum price safeguard and protection.
Fairtrade certification also offers farmers and workers a fixed amount of additional money so they can collectively invest in their communities, such as through education, sanitation, a new well, farming equipment and supplies, reforestation, solar panels, or a hospital.
Farmers are able to receive this additional amount by forming associations or cooperatives, which also enable them to access market and price information and share fairtrade certification, equipment and other production costs.
For example, since the late 1990s the lives of the Dominican Republic's cocoa bean farmers and their communities have been transformed, with 10,000 farmers forming an association which receives US$200,000 annually, in addition to the minimum amount they are paid. The association's farmers democratically decide on how this money will be invested, such as in the education of their children.
International Fairtrade standards have been developed and implemented for cocoa farmers, workers, traders and companies in the supply chain, which include social, economic, industrial and environmental criteria.
The Christian woman who gave the fairtrade presentation in the church all those years ago, also shared with us about her trip to West Africa the year before and how she had witnessed the impacts of poverty as a primary driver of slave labour, including that of children.
Thousands of children working in the cocoa industry in West Africa, where over 85 per cent of the world's cocoa is produced, are working as slaves to keep labour costs as low as possible, with many kidnapped and trafficked. Consequently, they are traumatised and at risk of injuries caused by machetes and agricultural chemicals.
Many common chocolate brands are complicit in forced child labour, with a class action lawsuit launched by former child slaves from Côte d'Ivoire (Ivory Coast) against Mars, Nestlé, and Hershey last month.
Becoming a mother has kept me motivated to buy fairtrade chocolate, as being a parent helps me to be mindful of the tangible impacts of my buying habits on children around the world.
As Christians we want to see people being treated the way we would want to be treated.
This means farmers being paid fairly for their cocoa beans, workers being paid a living wage and treated fairly on plantations and in factories, and probably most all, children being educated and raised by their families in safe environments where they can thrive.
We also want to see communities being able to afford basic necessities that we in Southern Queensland take for granted every day, including access to toilets, running water, electricity and healthcare.
Given commercial chocolate companies make huge profits no matter what the market price of cocoa is, it's also good to know that farmers are protected by schemes that benefit whole communities so they can raise their families with a measure of certainty.
This Easter, Australians will purchase and eat more that $200 million worth of chocolate – imagine the impact each of us could make if we all bought fairtrade chocolate in the forthcoming weeks alone by looking out for logos like this one:
When I first learned about fairtrade food in that South Australian church all those years ago it was nearly impossible to find fairtrade chocolate in the shops, as cocoa certification had only started three years prior in England in 1994.
These days, however, fairtrade certified cocoa products, including everyday chocolate bars and Easter bunnies, are sold in mainstream supermarkets like Aldi, IGA, Woolworths and Coles, as well as specialty and organic shops and online, with more than a dozen brands available in Australia.
As Easter approaches, there are three possible things we can do to support the world's cocoa farmers and workers, and their children and communities:
Buy chocolate that is certified fairtrade or at a minimum that is certified slavery- and trafficking-free. Maybe include an additional message with your 'Happy Easter' cards sharing why you chose to buy the certified fairtrade gift.
Provide feedback by Googling your supermarket or grocer's contact details and thanking them for stocking fairtrade products or asking that they do so and explaining why.
Send a message via social media, an email or a letter to a chocolate company that does not have a certification label on their products and ask them to switch to certified fairtrade cocoa.
Jump to next article